Beal Homes unveils showpiece new Design Lounge to deliver VIP customer experience
Mon 30th January 2023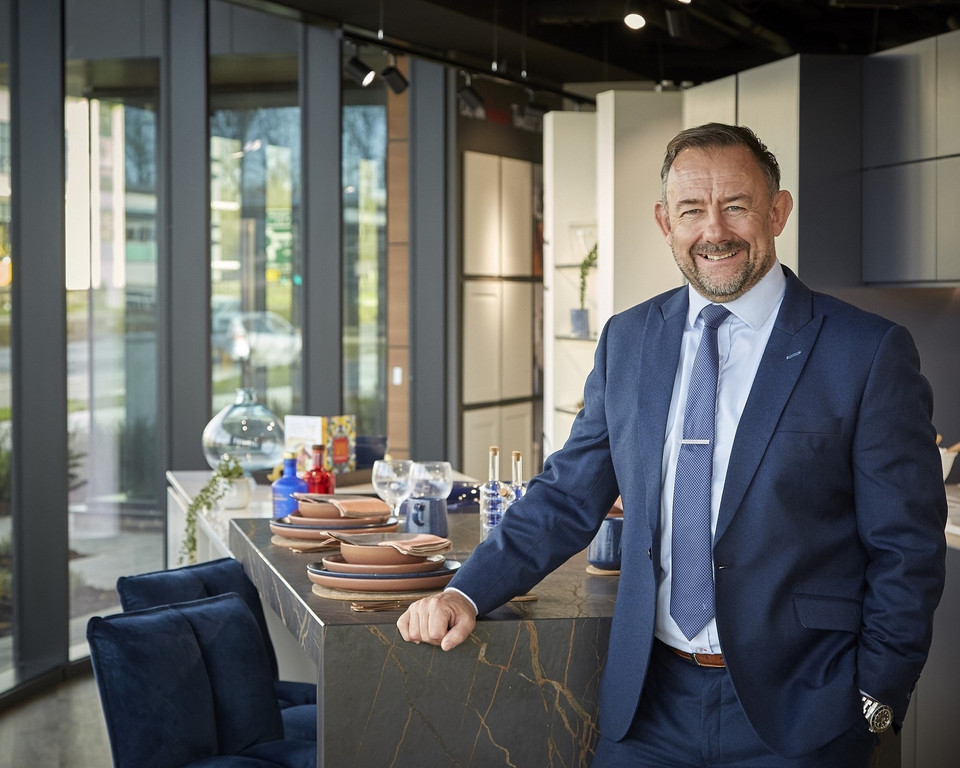 Pioneering housebuilder Beal Homes has unveiled a ground-breaking new Design Lounge offering customers a VIP home design experience.
The showpiece facility takes Beal's renowned bespoke design service to a new level, offering buyers hundreds of options to make their new home one of a kind.
The Design Lounge enables the regional housebuilder to offer all its homebuyers an unforgettable experience in a high-end showroom-style environment.
Beal's expert design team work with every buyer, bringing their vision for their individually-designed home to life in 3D on digital screens as they move through the stunning facility.
The Design Lounge service is available to buyers of all Beal homes, from starter homes to executive properties, across all the multi award-winning housebuilder's developments.
Beal buyers enjoy an extraordinary range of opportunities to personalise their home, from moving walls to alter the internal layout, to selecting from an extensive and high-quality range of fixtures, finishing's and fittings.
The Design Lounge is the jewel in the crown of Beal's newly-opened head office at Bridgehead business park in Hessle, East Yorkshire.
The £5.5m, state-of-the-art building is a major investment in the business as it enters its 55th anniversary year. It's also a powerful vote of confidence in the housing market in Hull, East Yorkshire and Lincolnshire where Beal operates.
The building is open seven days a week to house hunters who are welcome to visit to enquire about new homes available across all the housebuilder's developments.
It features industry-leading customer facilities, including the very latest in interactive digital technology, giving househunters the chance to take a virtual tour of Beal's developments, see exactly how they will look once completed, and choose their perfect plot.
The expanded Design Lounge was the key driver behind the development of the building, as it provides the space and facilities to deliver the next generation of Beal's unique customer service model, which puts buyers at the heart of the entire home buying and design process.
The combination of a luxurious, purpose-built home design facility, an experience offered across the full range of homes and the extraordinary range of options available puts Beal at the forefront of innovation and customer service in the UK housebuilding industry.
Richard Beal, Chief Executive of the family-owned housebuilder, said: "We believe the combination of our new customer-focused facility, the Design Lounge and the bespoke service we offer to every buyer amounts to a new concept for the UK housebuilding industry.
"Our new head office is so much more than simply where our team is based. The building is a showcase for our mission to create exceptional homes as individual as each of our customers and the Design Lounge is where we deliver that bespoke service.
"Buyers are now coming into our new Design Lounge on a daily basis to work with our designers to create a home which matches their lifestyle and tastes perfectly.
"We're also open seven days a week and inviting house hunters to pop in and discover how, by choosing a Beal home, they get so much more – that they can create a home which is absolutely ideal for them.
"Our message is 'come on in, your new home starts here'."
Every Beal buyer has an initial pre-selections meeting when they agree their design and colour schemes, before enjoying a full day in the Design Lounge, styling their home room by room.
The 5,000 sq ft Design Lounge means Beal can now offer buyers an even greater range of luxury and designer brands, including Villeroy & Boch tiles and bathroom fittings, Silestone worktops, Karndean flooring, Omega kitchens and Neff appliances, to name but a few.
The service also enables buyers to create their perfect outdoor space with choices from a new show garden, including extensive landscape design options and features such as garden offices.
At the end of their main selections day, buyers can pose with photos against an Instagram-friendly backdrop featuring samples of their choices for their dream new home.
Sue Waudby, Beal Sales and Marketing Director, said: "We love creating luxurious new homes and supporting our customers through the home-buying process to their moving in day and beyond. A major highlight of that journey is the Design Lounge experience, which our customers absolutely adore.
"Now we're enjoying being in our own beautiful new home and welcoming customers in to join us and experience the uniquely personal service that we call the Beal Difference.
"We also now have the space and facilities to offer our buyers an amazing service, in a showroom-style environment, with so many more opportunities to personalise their new home, inside and out.
"The enhanced Design Lounge experience underlines that buyers get so much more with Beal. It's another big reason for customers to choose a Beal home and gives us a major new point of difference from other housebuilders."
The first Beal buyer to enjoy the new Design Lounge experience was Dr Syed Ali Naqvi, a Cardiologist at Castle Hill Hospital in Cottingham, East Yorkshire, who is due to move into his three-bedroom Dalton home at Beal's nearby West Hill II development in April.
Dr Naqvi said: "My experience in the Design Lounge was everything I hoped it would be and I'd have no hesitation in recommending Beal to other buyers. It really is a VIP home design service."
Beal's 19,000 sq ft new building is home to the housebuilder's office-based team members and features an impressive reception area and central atrium, open-plan work spaces, a boardroom, meeting and training rooms, breakout spaces and a first-floor outdoor terrace.
The Design Lounge and flexible reception and meeting spaces within the building also enable the housebuilder to host development launches and customer events within its new home.
The interior design and fit-out of the flagship building has been delivered by Chameleon Business Interiors, which has carried out commercial office design, fit-out and refurbishment projects for leading businesses in the UK and Canada.
Beal is currently delivering luxury homes at a series of developments in East Yorkshire – West Hill II in Kirk Ella; St Mary's View in Beverley; Pilgrim's Walk in Hessle; Turpin's Chase in Welton; Holderness Chase in Preston; and the housebuilder's largest ever single development, The Greenways in Goole; with another development coming soon at Kingswood Parks in Hull.
In Lincolnshire, Beal is delivering the Bishop's Green development in Welton, near Lincoln, and Thonock Vale in Gainsborough.
To find out more about the Design Lounge and the "Beal Difference", go to www.beal-homes.co.uk/your-bespoke-home