A Whopper® of an opening in Beverley
Tue 14th December 2021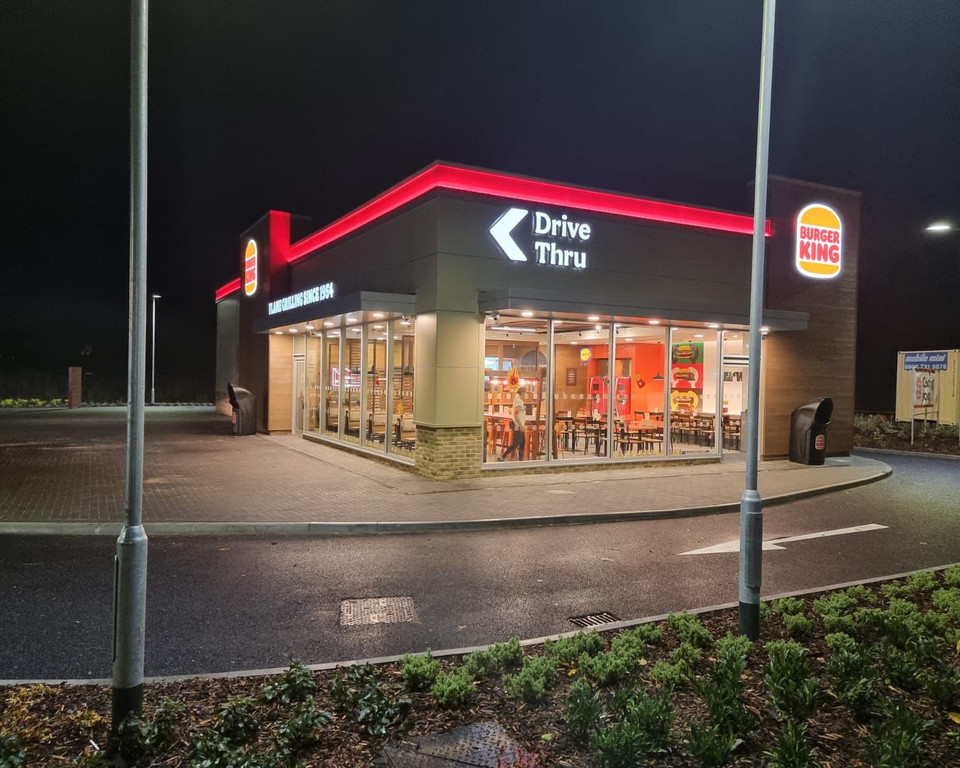 The new Beverley Burger King® restaurant is finally here and to celebrate, the branch is giving away 1000 Whoppers® via click & collect on the Burger King app!
Beverley has become the latest home of the Whopper®, as a brand-new Burger King® restaurant has just opened its doors at Eastfields Road, Beverley, HU17 0XL creating 30 new job roles in the local area.
To share the joy with hungry locals and celebrate the new branch, 1000* free Whoppers® are up for grabs as part of the restaurant's Whopper® Wednesday deal.
Available for one day only on Wednesday 15th December, customers can access the offer exclusively via click & collect on the Burger King® app. Once in the app, tap 'Order' on the home screen, search for and select the new 'Beverley' restaurant, and the special offer will appear in the 'offers' tab.
Any Burger King fan who doesn't grab themselves a flame-grilled treat on Whopper® Wednesday needn't worry though, as the app includes countless other great value offers including £1.99 Whoppers® available at every Burger King® branch every Wednesday, all year round!
While there, why not also check out the range of flame grilled burgers, crispy and tender chicken and snack options including Chilli Cheese Bites and Chicken Fries.
Alasdair Murdoch, CEO of Burger King® UK, explained: "We know the people of Beverley love the great-tasting food of Burger King, so we've listened to their requests and are very excited to bring all their favourites to their neighbourhood. Our home – of the Whopper! – is their home."
Burger King® has been delighting customers for 60 years, with its commitment to premium ingredients, signature recipes, and family-friendly dining experience. The new Beverley restaurant showcases Burger King®'s updated, modern restaurant design rollout, using natural materials with a bold colour palette and American prints.
Safety is Burger King®'s number one priority, and to enable restaurants to continue to open, several procedures have been put in place to safeguard the health of both Burger King® employees and customers, following detailed operational testing.
Mouth-watering burgers? You betcha.
The widest range of beverages to choose from of any fast food restaurant? For sure.
Comfy seats? We've got them.
The new HOME OF THE WHOPPER®? Beverley!
Download the Burger King app via Google Play or App Store