£2,500 cheque for people with visual and hearing impairments
Mon 26th December 2022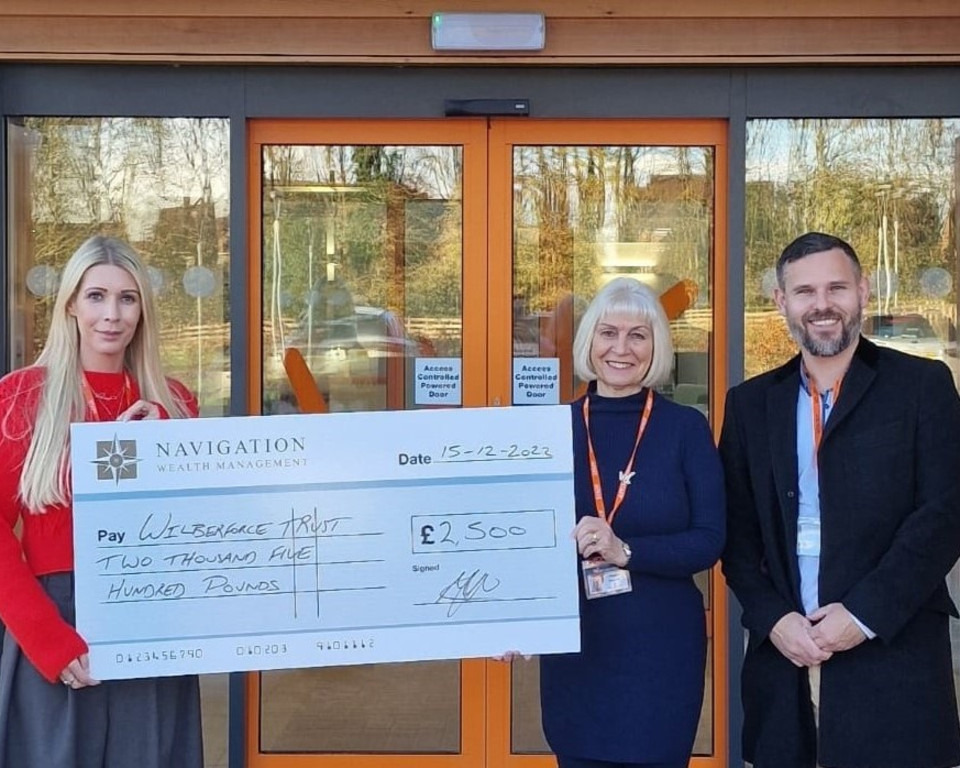 Yorkshire-based financial advisers Navigation Wealth Management has handed over a cheque for £2,500 to the Wilberforce Trust.
It comes after a number of fundraising events this year, including a recent charity dinner which saw former footballing legend Chris Waddle as guest speaker.
Matt Hammond, Chief Executive at Navigation Wealth, which has offices in Beverley and Wakefield, said:
"We are delighted to be able to support such a wonderful charity and we thank everyone who has donated so generously. Our initial goal was to raise £2000 so it's great to have beaten our target!"
The Wilberforce Trust, founded in 1833 and named in memory of the philanthropist and anti-slavery campaigner William Wilberforce, works tirelessly to support individuals with a visual impairment, sight loss, hearing loss and other disabilities across York, North Yorkshire and the surrounding areas.
The charity's Operations Director, Samantha Scholey-Dyson, said:
"We are so thankful to Navigation Wealth Management. Support from local businesses like theirs is vital to us particularly as demand for our services is on the increase across Yorkshire."
For more information about Navigation Wealth Management, please visit www.navigationwm.co.uk. You can also call us on Wakefield 01924 229210 or Beverley 01482 379504.