10-year-old Jesper scoops prize with vision of colourful Christmas
Wed 23rd December 2020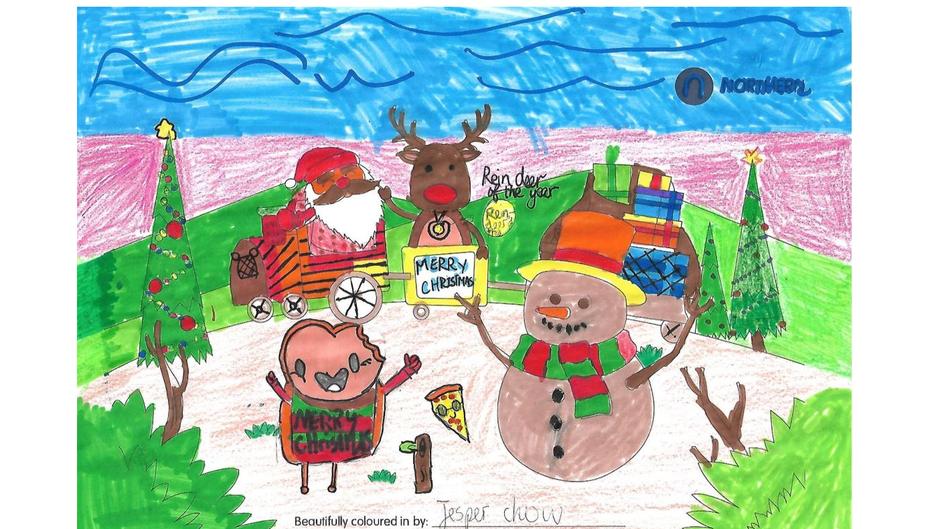 Northern has crowned its Christmas colouring champion.
Jesper Chow, 10, has been announced as the winner of Northern's Christmas colouring competition.
The competition, launched on social media and the Northern website earlier this month, sought to challenge children to let their imagination run wild when colouring-in a festive scene.
Jesper, from London, was selected as the winner due to his creativeness in not only colouring the drawing but adding his own spin on the template with the addition of several seasonal characters - and even a slice of pizza!
The young train enthusiast and budding artist entered the competition after spotting the open invitation to children across the country via Northern's Twitter account @northernassist.
Northern received hundreds of entries to the competition which were narrowed down to six finalists before Jesper was chosen as the overall winner.
As a reward for his Christmas creation, Jesper will receive a vintage-style train plaque customised to include his own choice of wording.