Zipping Across Beverley
Wed 31st March 2021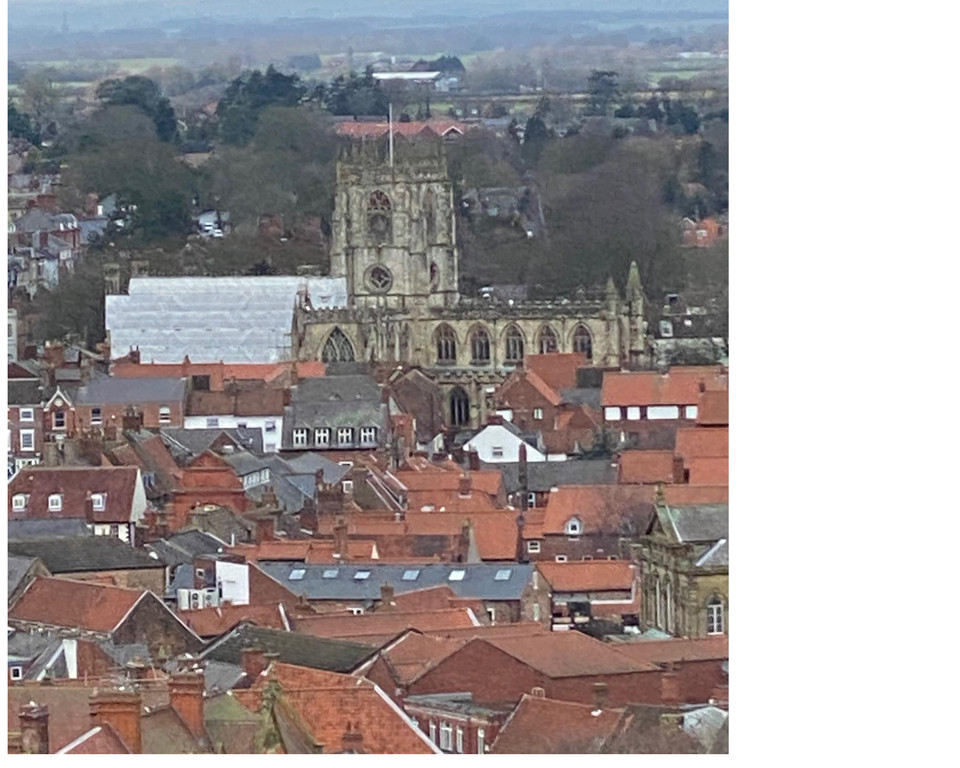 Over the last 12 months, people have appreciated the outside more than normal, and in celebration of coming out of lockdown, working towards continued mind and wellbeing, and pushing the boundaries, we have uncovered a major coup
for Beverley.
To connect the Two Churches and embrace the history connecting the old to the new, plans have been revealed to run a short zip wire from the Minster Roof to Flemingate and a longer zip wire across Beverley to Saturday Market, (in the hope to challenge for the fastest zip wire in the world) and to complete the connection a short run from St Mary's to Saturday Market. The landing area will be adjacent to Market Cross, which has historically been a gathering point.
Simon Delaney, Surveyor for the Minster Old Fund, said: "It is great that Beverley is forward thinking whilst maintaining
tradition, and I look forward to being the first to zip across Beverley and hopefully set a world record. It's surprising how
quickly these zip wires can be erected, and using the Historic Tower of The Minster and St Marys to run wires that
finish adjacent to Market Cross in Saturday Market Place is a great movement forward for everyone concerned".
Jo Bridgeman, Marketing Manager of Flemingate, said: "It is great to be included in this project, the zip wire is a great way to see the old and new sights of Beverley from a new angle and in under 3 minutes". The Two Churches Old Fund are delighted as the money raised from the venture will go straight back into the funds to maintain the Two Churches for many years to come, a win win for everyone. With the final planning due to be complete and in place for the start of April, it looks like the people of Beverley and visitors will be zipping about for some time to come.
The group behind the project and funding the development is "All Projects Relevant Investment Lobby" in conjunction with "Fellows Of Operational Logistics".