Yorkshire Wildlife Trust: Welcoming wildlife during autumn
Wed 30th September 2020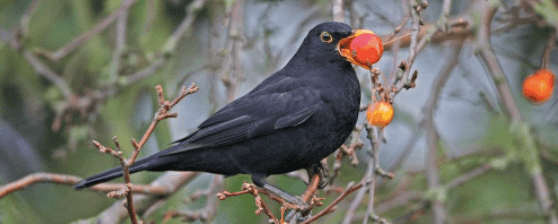 Autumn is an especially busy and important time in your garden or yard to help all sorts of wildlife, from insects to mammals, survive through the winter.
Here are three top tips from Yorkshire Wildlife Trust's corporate partners Vine House Farm for getting your outside space ready for autumn and winter visitors:
1) Leave some foliage on your plants as you cut back for winter - natural food for ground-feeding birds and creates natural compost!
2) Put up or clean out your nest boxes - clean and safe shelter for species over the winter!
3) Get your bird feeders ready for an influx of birds - make sure your feeders are clean and well stocked up ahead of arriving winter visitors!
Yorkshire's lost species
The results of the Yorkshire Wildlife Trust's Great Yorkshire Creature Count has forced many to face up to the sad fact that much of our most beloved wildlife – that not so long ago would have been a common sight in our gardens and local neighbourhoods – is suffering.
It's not just the wildlife on our doorsteps that's in trouble; from the bottom of the sea to the top of the tallest tree, wildlife all over Yorkshire is under threat. But in many cases, it's not too late to save what little remains…
Discover Yorkshire's lost species here.
Photo Credit - Blackbird with crab apple - Nicholas Watts