World Mental Health Day this Saturday means a unique approach to Mindfulness at Beverley Art Gallery
Wed 7th October 2020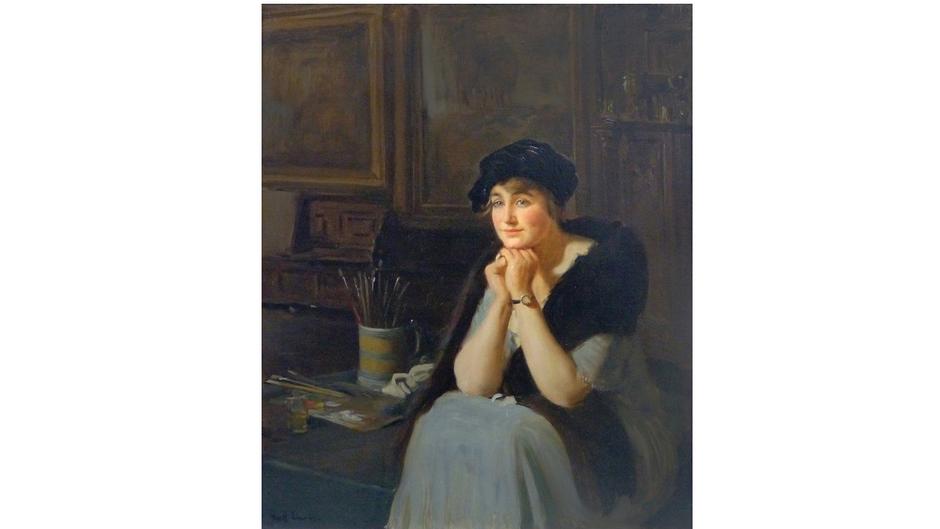 World Mental Health Day is this coming Saturday (10 October) and Beverley Art Gallery will be helping to mark the occasion.
The Gallery is delighted to celebrate the Day with the first in a series of mindful art recordings, which are part of the gallery's Mindful Engagement with Art Project.
The project was originally meant to be a display, but along with so many things changed by the pandemic, it has been adapted to a digital format to be available on youtube and later on the Museums' Service webpage.
Mindfulness is a meditation technique that requires nothing but a few minutes of a person's time to be spent focused - in the case of Beverley Art Gallery, this focus is aimed at a painting from their collection, called 'In the Studio'. By using the recorded guide, virtual visitors can immerse themselves in the painting and find a new fresh and indulgent way of exploring a work of art. As a result, they will feel refreshed and uplifted by the experience.
The team at Beverley Art Gallery are working on more recordings which will be released online so that visitors can access them from their homes, but are also looking forward to the times when COVID restrictions pass and visitors will be able to use the recordings in the gallery when looking at the real artwork.
This first recording will soon be followed by others being developed together with Mindfulness expert Sally Edward from Kindmind.co.uk. The Gallery ran a mindfulness pilot with her last year, and have now developed a new format for the recorded meditations. Each session will consist of the meditation, led by Sally, followed by a short art historical insight into the painting by the Gallery curator, Helena Cox.
Helena Cox said: "We are extremely proud to be celebrating World Mental Health Day by launching our first mindful art recording. I believe we are the first museum to actually unite the two aspects - the meditation itself with some exciting facts about the artwork!
"Here at the gallery, we are dedicated to promoting wellbeing and as an institution, we want to play a major role in sustaining the good mental health of our visitors. Art has amazing power to uplift us above the mundane, and take our attention off the difficult times we live in. Mindfulness is a research-based meditation technique which is proven to benefit both mental and physical health. Developing mindfulness techniques in a museum context is a trend explored by a growing number of museums in the UK and worldwide, and Beverley Art Gallery is proud to be among them!
"This is just a start of a whole new strand of our engagement strategy, and we are looking forward to fostering our visitors' wellbeing by exploring more mindful ways of bringing our great art collection alive in a new way!"
The painting explored in the first recording is Fred Elwell's 1913 portrait of his fiancee Mary Holmes, which the gallery acquired several years ago with the help of the V&A Purchase Fund and the Friends of Beverley Art Gallery.
Helena Cox said: "You might think that you've seen this particular painting before and that there's nothing new to discover about it. But the mindful recording offers a different way of looking at the artwork, and will lead you to discover aspects of the painting - and of yourself - that you might not have noticed before!"
To access the recording, visit the East Riding Libraries, Museums and Archives YouTube channel from Saturday (10 October).