World Book Day.
Thu 4th March 2021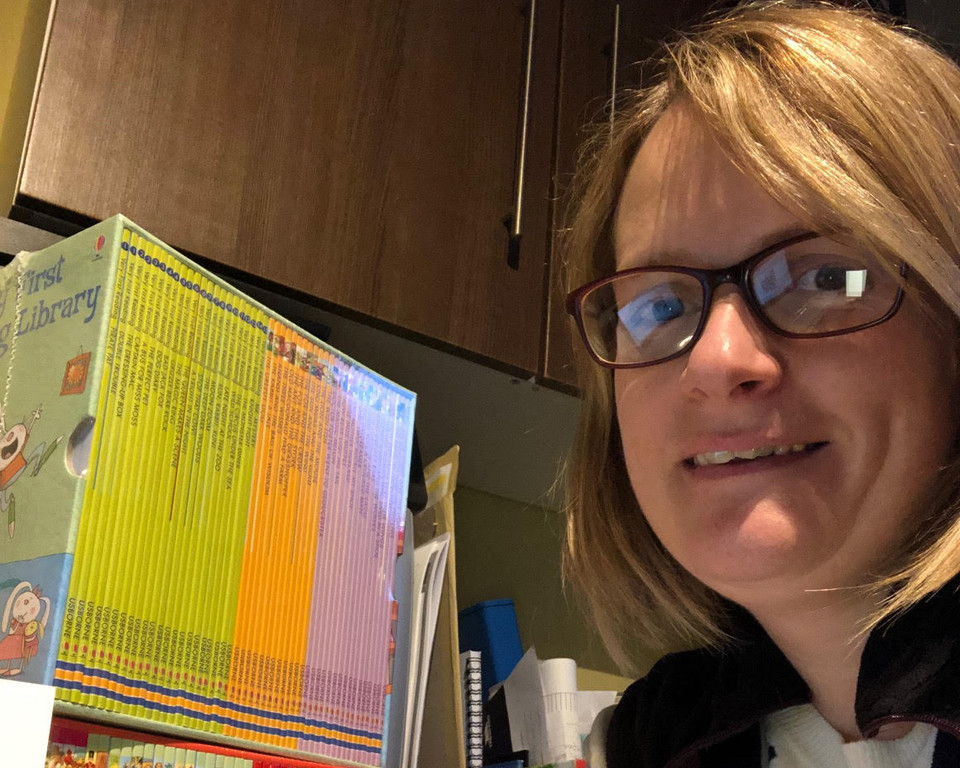 Every year, schools nationwide celebrate books and encourage reading for fun by celebrating World Book Day, and even with Covid-19, this year is no different. This year, World Book Day is on March 4 - don't forget to (book)mark it in your calendars!
This year, the charity has a brand new and exclusive £1 book line-up, which includes books from Tom Fletcher & Greg Abbott, Julia Donaldson & Lydia Monks, Joseph Coelho & Fiona Lumbers, Zanib Mian & Nasaya Mafaridik and many more.
World Book Day can still be celebrated at home this year, so encourage your children to get creative and dress up in their favourite costumes.
Are you trying to encourage your children to take a break from their consoles and games? When
lockdown ends, why not rekindle their love of reading yet again and take them to discover a new bookshop to support a local business. You could even take them to your local library.
Parents with children at home will experience a different World Book Day this year. The first World Book Day event was held in 1997 and it has gone from strength to strength. Traditionally children would dress up as their favourite character from a
story and go to school, have fun with friends and attend various events throughout the day.
This year it is going to be more challenging. Sally-Ann Rena, a local Usborne Organiser, wants the day to be about fun, reading and some amazing free events. Usborne is in its 40th year providing amazing children's books to parents and children all over the world. Sally-Ann joined Usborne in June after her business closed at the start of the Pandemic. Not being one to sit still and having young children herself, Usborne has been the lifeline that Sally-Ann needed after the business
she loved for 12 years closed its doors for good.
Taking the opportunity to open a new Cafe at Ings Lane Garden Centre in July, which has now had to close temporarily with the recent Lockdowns, put a lot more emphasis on the importance of the books. As a business and as a release for
children's education and creative minds.
Sally-Ann says, "The books just amaze me every day with their quality and vast range of subjects they cover along with a fantastic range of fiction for ages 5 to Adults - I have just finished reading the Usborne title "Pieces of Ourselves" by Maggie
Harcourt. The books speak for themselves and over the months I have been promoting them, every customer has come back for more".
Sally-Ann has a website where you can access a wonderful array of books to purchase online and delivered directly to your door. Alternatively delivered locally for free if you order directly by emailing Sally-Ann or via her Facebook page.
The Facebook page and group Sally-Ann runs has competitions, auctions, events and also weekly offers and discounts. The website is home to a huge amount of FREE learning and resources for parents and teachers and World Book Day is no exception with a dedicated page to the event it has authors and activities you can enjoy throughout the day .
All of the content, activities, play and learn resources and teacher resources are absolutely free. If you have any World Book Day tokens Sally Ann will accept them if you order directly with her. With the knowledge she has gained over the last 6 months, she is now helping other organisers inviting them to join her team and sell these wonderful books.
https://usborne.com/gb/organiser/sallyanns_books
Digital Catalogue:
https://issuu.com/usbornebooksathome/docs/issuu_usbah_online_catalogue_2021_usborne?ff
Facebook: Sallyanns_books
Tel: 07855 830685
Email: sallyannrena@gmail.com
Visit www.worldbookday.com on March 4 and share a story.