Woodcarver Allen returns to transform logs at Sewerby Hall and Gardens
Wed 12th August 2020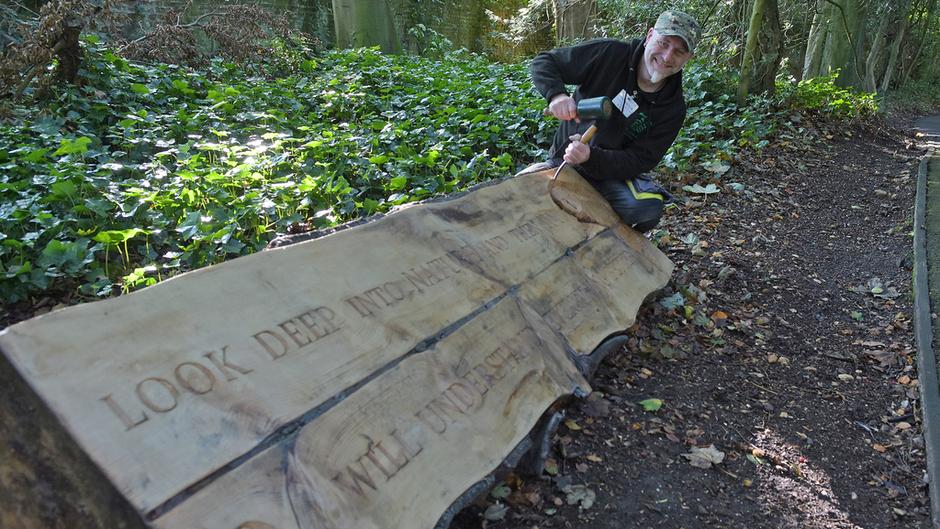 Woodcarver Allen Stichler is returning to Sewerby Hall and Gardens on Wednesday, 19 August to start work on eight logs from a fallen beech tree near the putting green. The completed logs will all be on a wildlife theme.
This is the latest phase of Allen's work on the site; he has already transformed the wood from the monkey puzzle tree which fell in the severe weather of March, 2018 into 13 new wood panels, which are on display in the gardens at the venue, with one more panel to complete.
The overall completion of the project has been delayed by the coronavirus restrictions earlier in the year.
Allen is an artist based in North Lincolnshire who specialises in unique hand-carved wood sculptures.
Facility manager Marie Gascoigne said : "I am delighted that Allen is now able to come back to us, to complete his job to perpetuate the memory of these trees, and at the same time to make our gardens look even more stunning."
Allen Stichler added : "The visitors to Sewerby Hall and Gardens have been enthusiastic throughout the process and have been both supportive and interested in its development from the start; thanks to all of them and the Sewerby Hall and Gardens staff for making it all so enjoyable!"
Allen is aiming to be on site at Sewerby Hall and Gardens regularly over the next few weeks, weather permitting, and visitors will be able to see him at work.
Full details of opening hours, facilities available, and admission prices are at www.sewerbyhall.co.uk
Photo: Allen Stichler at Sewerby Hall and Gardens in 2019