Wildlife Photographer of the Year exhibition will be at Sewerby Hall and Gardens in 2021
Fri 20th November 2020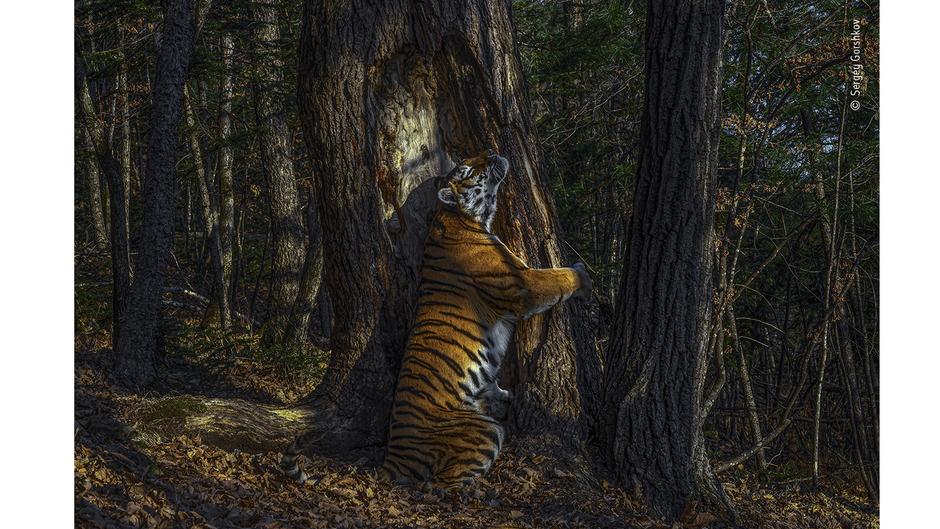 Sewerby Hall and Gardens is to host the 56th edition of the Wildlife Photographer of the Year exhibition in 2021.
On loan from the Natural History Museum in London, the exhibition features 100 awe-inspiring images, featuring exceptional images which capture fascinating animal behaviour, spectacular species and the breathtaking diversity of the natural world. Using photography's unique emotive power to engage and inspire audiences, the images shine a light on stories and species around the world and encourage a future of advocating for the planet.
Wildlife Photographer of the Year is the most prestigious photography event of its kind, providing a global platform that showcases the natural world's most astonishing and challenging sights for over 50 years. Launching in 1965 and attracting 361 entries, today the competition receives over 49,000 entries from all over the world, highlighting its enduring appeal.
Dr Tim Littlewood, Executive Director of Science at the Natural History Museum and member of the judging panel, says: "This competition has an outstanding reputation in attracting the world's very best photographers, naturalists and young photographers. But there has never been a more vital time for audiences all over the world to re-engage with the natural world, and what better way than this inspiring and provocative exhibition. Photography's unique ability to spark conversation and curiosity is certainly special. We hope that this year's exhibition will provide an opportunity for audiences to pause, reflect and ignite a passion of advocating for the natural world."
After several hugely popular visits to Beverley Art Gallery, next year the annual exhibition will have a new home in the East Riding at Sewerby Hall. Opening on Saturday, 24 April, the exhibition will run until 4 July.
Councillor Shaun Horton, portfolio holder for tourism, culture, and leisure, said: "This exhibition is the most prestigious photography event of its kind, and provides a truly global platform that showcases the natural world's most astonishing and challenging sights for over 50 years.
"I am delighted that we are able to put on the exhibition again, this time at Sewerby Hall and Gardens, and I hope that many more people will be able to come to see it next year. It is always an enjoyable, educational, and thought provoking experience for visitors."
Full details of opening hours, facilities available and ticket prices will be made available in due course.
General manager Marie Gascoigne added: "After the disappointment of being unable to show this year's exhibition, I am very pleased that we have been able to work with the Natural History Museum to bring the next edition of the exhibition to Sewerby Hall and Gardens next year. This is really something to look forward to in these difficult times!"
More details of the exhibition will be published on www.sewerbyhall.co.uk and on social media.
Credit Main Image - © Sergey Gorshkov, Wildlife Photographer of the Year 2020
Her Royal Highness, The Duchess of Cambridge, Patron of the Museum, announced Sergey Gorshkov as this year's Wildlife Photographer of the Year for his magnificent image, The Embrace, of an Amur tigress hugging an ancient Manchurian fir in the Russian Far East. Amur, or Siberian, tigers are only found in this region and it took more than 11 months for the Russian photographer to capture this moment with hidden cameras.