'Walk this Way' to a new exhibition at Beverley Art Gallery
Tue 17th January 2023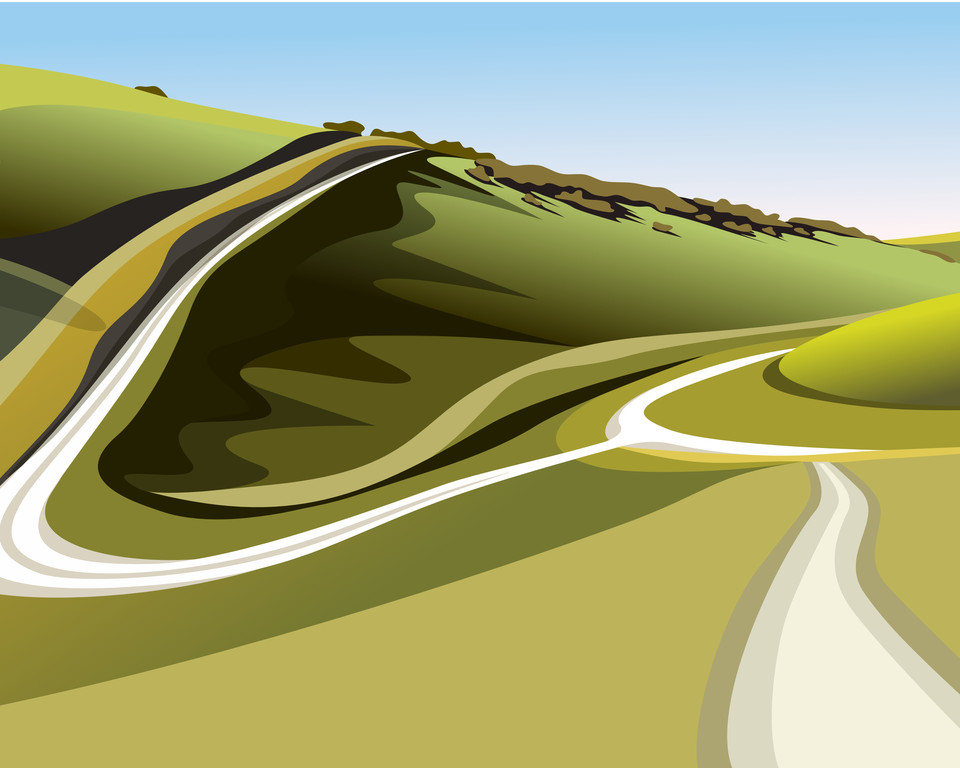 A new exhibition opening at Beverley Art Gallery on Saturday, 21 January, 'Walk this Way', will be a celebration of 40 years of the Yorkshire Wolds Way National Trail, through the work of resident artists Ian & Stef Mitchell.
The Yorkshire Wolds Way National Trail celebrated its 40th birthday in October, 2022. The dramatic landscape, stunning views, big skies and abundance of wildlife has been stunning visitors along the 79 mile route from Hessle to Filey for the last 40 years.
Ian works digitally to produce modern minimal limited-edition landscape prints from the home and office. Drawing digitally, he distils and refines the landscape down to reduced minimal forms and shapes. Working in the picturesque tradition, Ian has produced a body of work that takes 'The View' as inspiration.
Stef combines nature print made directly from plants gathered along the Wolds Way with colourful paintings depicting a range of wildflowers seen on the trail. Imaginary floral arrangements are printed in vase forms which hold the colours and energy of the landscape walked through.
Beverley Art Gallery curator Hannah Willetts said: "Ian and Stef Mitchell have a strong following and I'm excited to share their new work with our visitors. I can't think of a better way to celebrate the Yorkshire Wolds Way than through the eyes of these artists.
"It's just the exhibition we all need to start the new year, as we look forward to Spring and to seeing the landscape come to life."
Beverley Art Gallery is open six days a week in the Treasure House on Champney Road, and admission is free. There is no need to book to attend the exhibition.
For opening hours, and full details of facilities in the Treasure House, visit www.eastridingmuseums.co.uk