Two Award Winning Fantasy Authors to visit Beverley Book Shop.
Tue 20th September 2022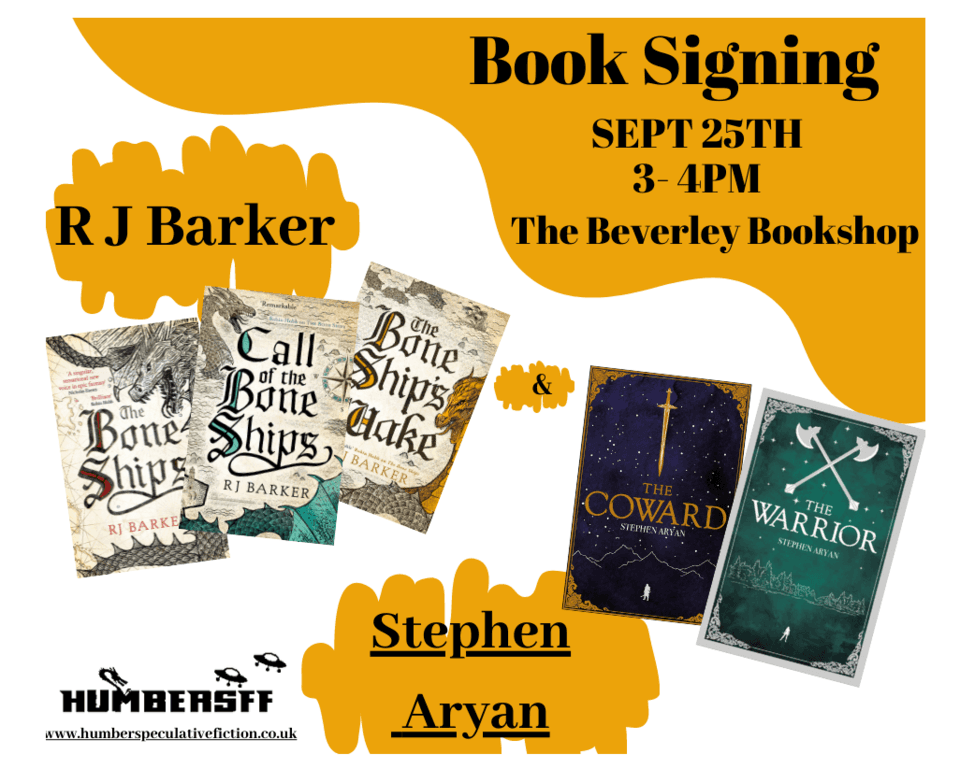 Award winning Fantasy authors R J Barker and Stephen Aryan will sign copies of their work on Sunday 25th September from 3pm til 4 pm at Beverley Bookshop.
Both authors are Yorkshiremen, and are participating this month's Humber Speculative Fiction to be held at the King's Head. R J Barker has visited the region only once in the past, reading from The Wounded Kingdom Trilogy at Waterstones in Hull. The series went on to be nominated for many of Fantasy fictions highest awards including the Clarke Award.
Published early this summer, The Warrior completes Stephen Aryan third fantasy series. It is Stephen Aryan's first visit to the area. His debut novel, Battlemage, won the Hellfest Inferno Award in 2017. Stephen is hugely supportive of new writers and also runs a writing channel on YouTube.
R J Barker whose Tide Child Series was the Winner of the BFS Robert Holdstock best novel award will talk about his latest unpublished novel during the evening event with Humber Speculative Fiction. When the ticket only event was quickly oversubscribed, both authors agreed to sign copies of their novels at Beverley Bookshop.
With regular author signing happening at the Beverley Bookshop, the staff were Beverley Bookshop are happy to work with Humber Speculative Fiction to arrange this rare opportunity. They are looking forward to meeting RJ Barker and Stephen Aryan on the day. Fantasy fans and readers will be able to purchase copies of all the authors' work on the day for their authors to sign.
More information about Humber Speculative Fiction can be found on their website: Humberspeculativefiction.co.uk.