Treasure House car park in Beverley to close completely from 30 October during construction work
Wed 25th October 2023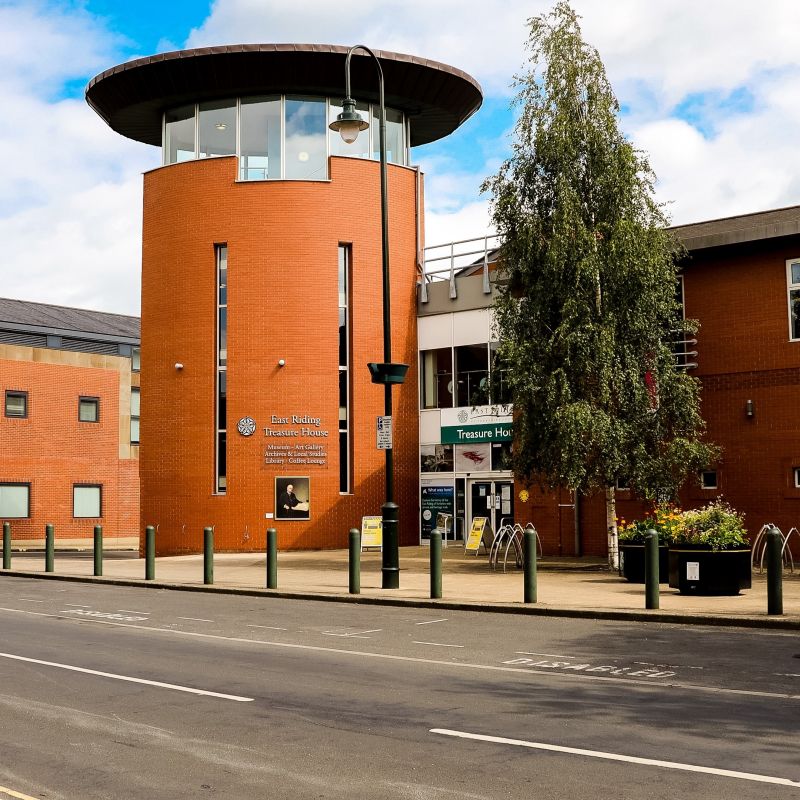 As the Treasure House transformation project continues in Beverley, the council and its contractors Hobson Porter have announced that the car park at the Treasure House will now be completely closed from Monday, 30 October until the Treasure House reopens, which it is hoped will be in early autumn, 2024.
The complete closure will allow the Princes Gardens car park site to be used as a site compound for the contractors, and a works area. The closure will mean that construction activities on the site will be kept segregated from the general public, ensuring a safe area.
Alternative car parking will be available at East Riding Theatre (evenings and weekends); Grayburn Lane; and the railway station.
The £3.3 million Treasure House transformation into the Champney Treasure House includes a new customer service centre and enhanced library, and a new location within the building for the reference library, while the council's registration services will relocate there from Walkergate House. There will be a new Changing Places facility, and Champney Gardens will also be landscaped.
The Tourist Information Centre, Beverley Art Gallery, the Treasure House museum and the café will all reopen in the new Champney Treasure House in 2024.
The library has reopened in a temporary location across the road in County Hall, and the Tourist Information Centre has temporarily relocated to the Customer Service Centre in Cross Street.
New hoardings have been put up around the site, which will soon include artists' impressions of what the gardens will look like, and also reflect the history of the site and its links to benefactor John Champney.
Full details of the Treasure House Transformation can be found at: eryc.link/treasurehouse