Think hedgehog this season...
Fri 6th November 2020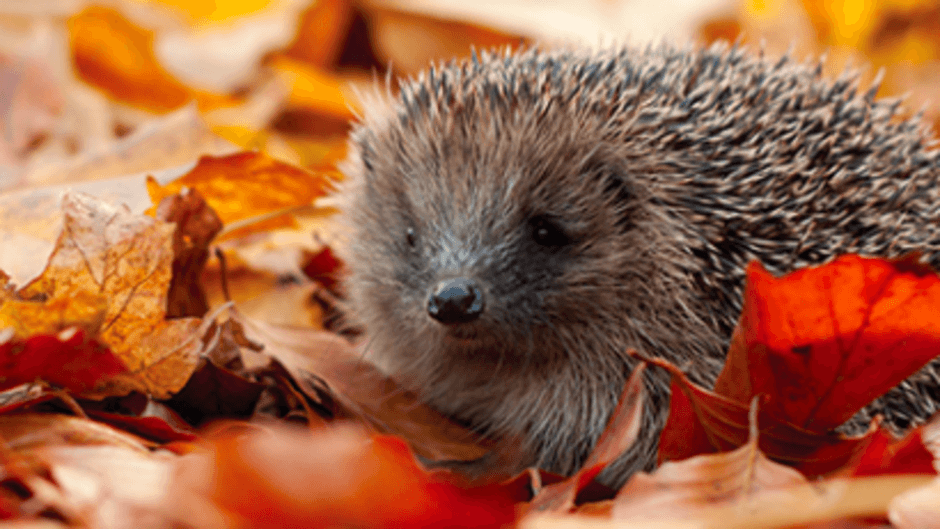 Help hedgehogs this season...
Have you ever heard rustling or snuffling in the undergrowth of your garden? Have you found black droppings on the lawn, or noticed that your path is covered in small, shiny cases? Congratulations - sounds like you have a visiting hedgehog!
Voted Britain's favourite mammal, hedgehogs are little spiky creatures that capture our hearts and our imaginations. They need lots of food and a connected landscape to travel through on their night time forays. They thrive in communities with gardens that are accessible and welcoming, with holes cut in fences, log piles for daytime shelter and lots of insects and worms to snuffle up.

Yorkshire Wildlife Trust have put together their three top tips on helping hedgehogs at home, along with some weird and wonderful facts about these spiky friends! Find out more here.
Prepare a hedgehog buffet
Hedgehogs feed on a wide variety of invertebrates, so encourage insects to your garden with lots of nooks and crannies, native plants and no pesticides. A great hedgehog buffet!
You can also leave dry food out for them - hedgehog biscuits are available but meaty (no fish) kitten biscuits are fine.
Create a hedgehog highway
Hedgehogs roam up to 2km every evening on their quest for food and water!
By creating a small 13x13cm hedge-holein your yard or garden, or digging a channel underneath, you'll help local hogs to move easily about your neighbourhood! For more advice and information about hedgehogs, visit the Yorkshire Wildlife Trust website.
North Cave Wetlands is 20!
North Cave Wetlands is a truly 21st century nature reserve. From working quarry to thriving wetland, this oasis for wildlife continues to expand as we prepare to open three new sections in spring 2021.
Yorkshire Wildlife Trust are asking the public to help them name these new areas, whether that's after a person who loved the reserve, a magical wildlife encounter you've had there, or something completely different! To help get your creative brains buzzing, let's explore the history and future of this amazing nature reserve.
Discover more and submit your suggestions here.