THE REMARKABLE TALE OF DOROTHY MACKAILL AT THE EAST RIDING THEATRE
Tue 15th August 2023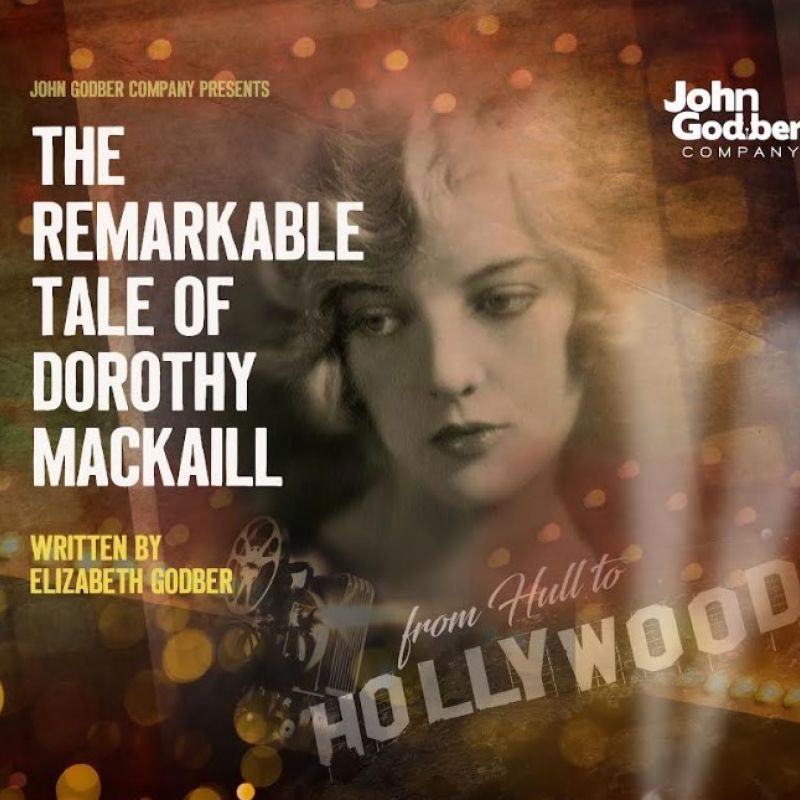 A brand new jazz-age musical will hit the stage this autumn when theatre company the John Godber Company bring their show 'The Remarkable Tale of Dorothy Mackaill' to the East Riding Theatre from the 27th September - 14th October.
The show follows the extraordinary true life of Dorothy Mackaill, a woman who was born and grew up in Hull but went on to become one of the stars of the Hollywood silent-film era. Dorothy began performing as a child at dance halls in Hull, before she left the city to pursue a performance career in London. It was there that she was scouted and taken over to the USA to become one of the famous Zeigfield Follies. Yet she found herself drawn to cinema, and after some initial smaller-parts, she slowly started to get leading roles, and became one of the most bankable and recognisable stars in 1920s Hollywood! Her stardom was extraordinary, and when she returned to her hometown of Hull fans lined the streets as she was driven round in an open top car!
This new musical this autumn seeks to explore Dorothy's life, her fame, her struggles, and questions why the city of Hull has been so slow to celebrate her! Written by local-playwright Elizabeth Godber, the play has been written with help from Dorothy Mackaill's surviving family who still live in Hull.
'The Remarkable Tale of Dorothy Mackaill' has a stellar cast of local actresses who are returning to their roots in Beverley after careers in the West End and across the world (including Heathers's May Tether).
With plenty of classic songs, tap-dancing and romantic drama, this is certainly not a show you want to miss this autumn!
'The Remarkable Tale of Dorothy Mackaill'
East Riding Theatre
27th September -14th October 2023
7:30pm & 2:30pm