The Friends of Beverley Art Gallery donate a painting by local artist Neil Helyard to the gallery
Wed 15th June 2022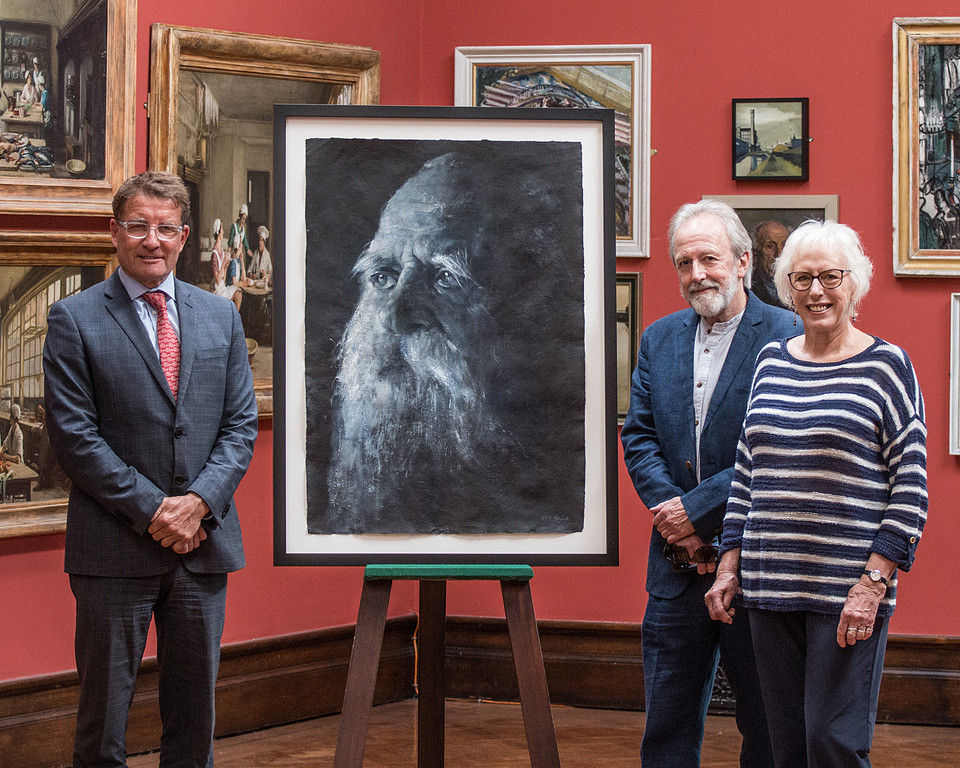 Beverley Art Gallery, located in the Treasure House, has received a new painting, donated by the Friends of Beverley Art Gallery.
Neil Helyard, a local Beverley artist who has been a regular visitor at Beverley Art Gallery since he was eight years old, has painted a wonderful portrait of a Mr Peter Orton.
Peter Orton was born and died in Beverley, with a full life in between. He was a proud son, husband, father and grandfather and a great raconteur, using stories from his past.
Now, thanks to the generosity of a bequest from Beverlonian Jane Sweeney, the Friends of Beverley Art Gallery have been able to present this compelling and insightful picture to Beverley Art Gallery, where it can be seen on display in the Red Gallery.
Nial Adams, Museums and Archives Manager for East Riding of Yorkshire Council, said: "Beverley Art Gallery is very fortunate to receive this superb picture into our collection and we are very grateful to the Friends of Beverley Art Gallery and in particular to Jane Sweeney."
Admission is free, and for full details of the opening hours of Beverley Art Gallery, which is located in the Treasure House in Champney Road, visit: www.eastridingmuseums.co.uk