The Chalkboard Lady - Maintaining Tradition.
Wed 15th June 2022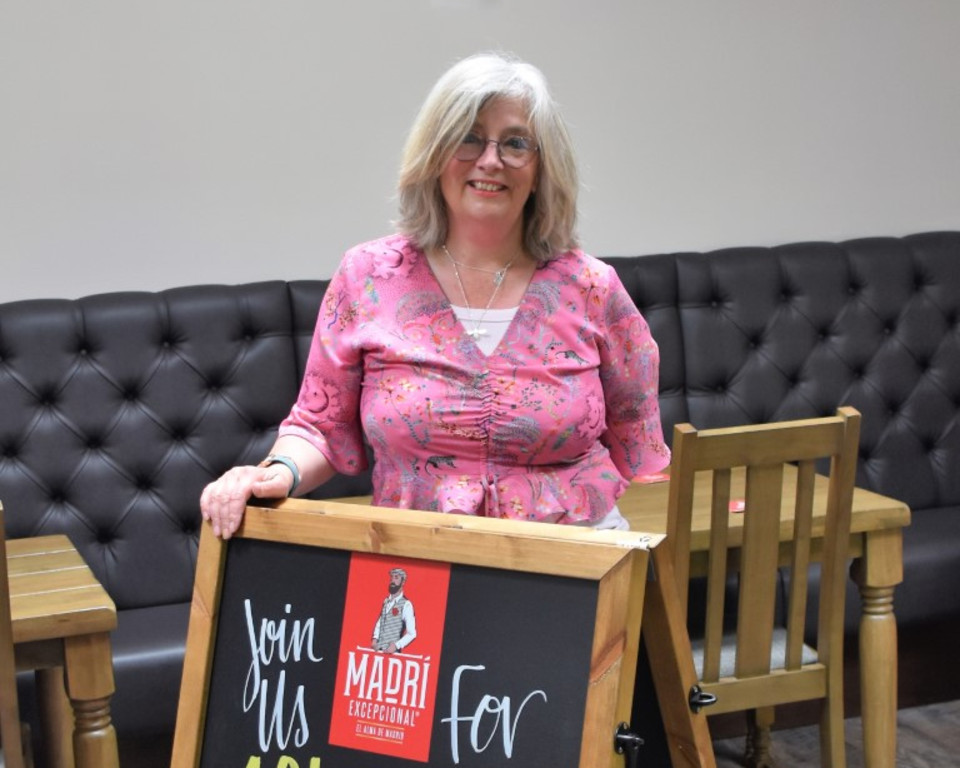 We are fortunate to have a vast array of public houses across the country. As a country built on tradition and traditional values we sometimes struggle with change, but change is an important part of progression, and progression is also about keeping everything up to date with fresh ideas.
In the Yorkshire region, landlords, public houses and breweries are fortunate to have "The Chalkboard Lady" to help fulfil the needs for change whilst maintaining traditional values.
Mandy went to Art college to train as a sign writer and ticket writer as it was called learning her trade working as a YTS with a Supermarket change.
She then worked for a graphics company that did work for B&Q and began working on graphics, sign writing and producing point of sale graphics for Focus, Boyes to name a few, before getting her first job with a Public House The Bay Horse at Cherry Burton.
The door opened for Mandy, and from the initial work in Cherry Burton she went on to deliver murals and sign writing for Mansfield's, Punch and Landlords across the county.
However as times change so do requirements, and so Mandy researched a variety of products to use rather than paints and discovered water based pens. These pens allowed her more freedom and expression on blackboard paint and took her designs and capabilities to another level, adding longevity and versatility to her craft.
Mandy has kept a good working relationship with her clients over the years and as they have moved locations they have kept in contact to put the personal touch on new ventures, creative works of art and subliminal messages to put a smile on people's faces.
As a chalkboard artist her work varies from a simple one liner to an elaborate mural, all of which keeps Mandy's creative spirit alive. Mandy mentioned one of her favourite written quotes she has used for a client was "Pilate, I thought you said Pie and a Latte!"
Mandy recently finished transforming the interior of the Ferguson Fawsitt in Walkington for the new owner Allen Slinger, and Allen highly recommends the work that Mandy does.
Allen commented: "Mandy just understands the brief, delivers time after time".
So, if you are out and about around the area, keep an eye out and enjoy the work of "The ChalkBoard Lady".
You can find Mandy on Instagram: chalkboard_lady and Facebook: @mandymiller65