The awe-inspiring Gaia Earth artwork by British artist Luke Jerram will 'float' in Beverley Minster from 8th September to 1st October.
Thu 10th August 2023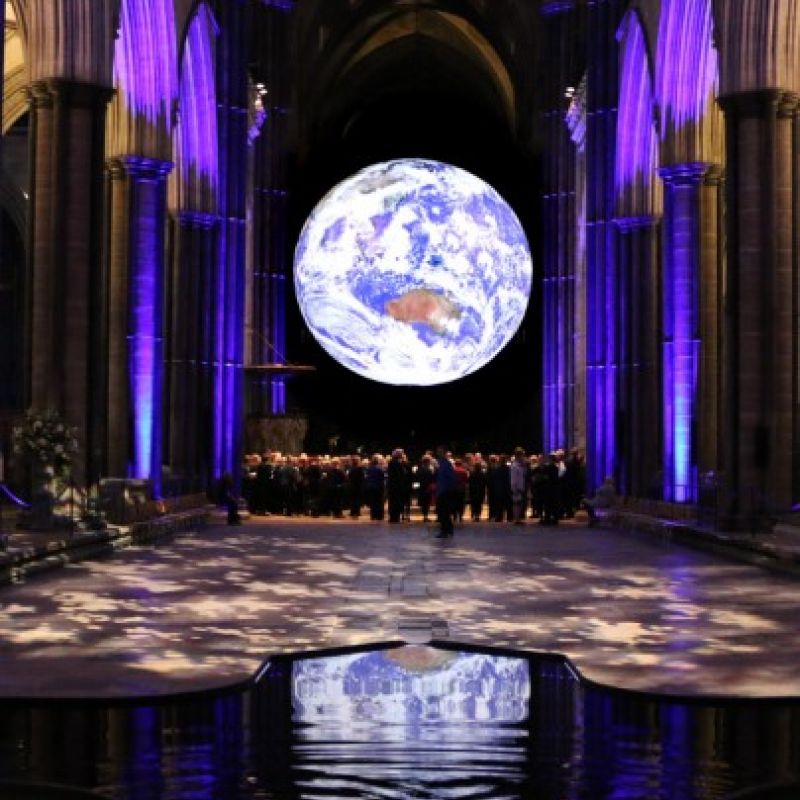 Millions around the world have seen and experienced Gaia. Now people across East Yorkshire have
the chance to see it too.
Measuring seven metres in diameter, Gaia has been created from detailed NASA imagery of the
Earth's surface. It offers the public the rare chance to see Planet Earth up-close, floating in three
dimensions, slowly revolving and accompanied by a specially-composed soundtrack by Dan
Jones.
While this touring masterpiece is highly impactful, the artwork is actually 1.8 million times smaller
than the Earth with each centimetre of the internally-lit sculpture covering 18km of the real
Earth's surface.
The Gaia installation has been made possible through a grant from East Riding Council's Love Your
High Street fund and a grant from the Routh Wind Farm Community Fund. Entry to see Gaia is free
to all visitors to Beverley Minster during the installation with the exception of Saturday 23rd
September when there is a £3 entry charge (due to an event being held in the Minster).
Opening times are 10.00-16.00 Mon-Sat and 12.00-16.00 on Sundays.
There will be some evening viewings from 19.00-21.00. view the website for further details:
https://beverleyminster.org.uk/gaia/
Photographer credit: Phil Longfoot