Stirring stuff as DST Leconfield hosts a 'Big Bre Up' for SSAFA East Yorkshire
Wed 6th October 2021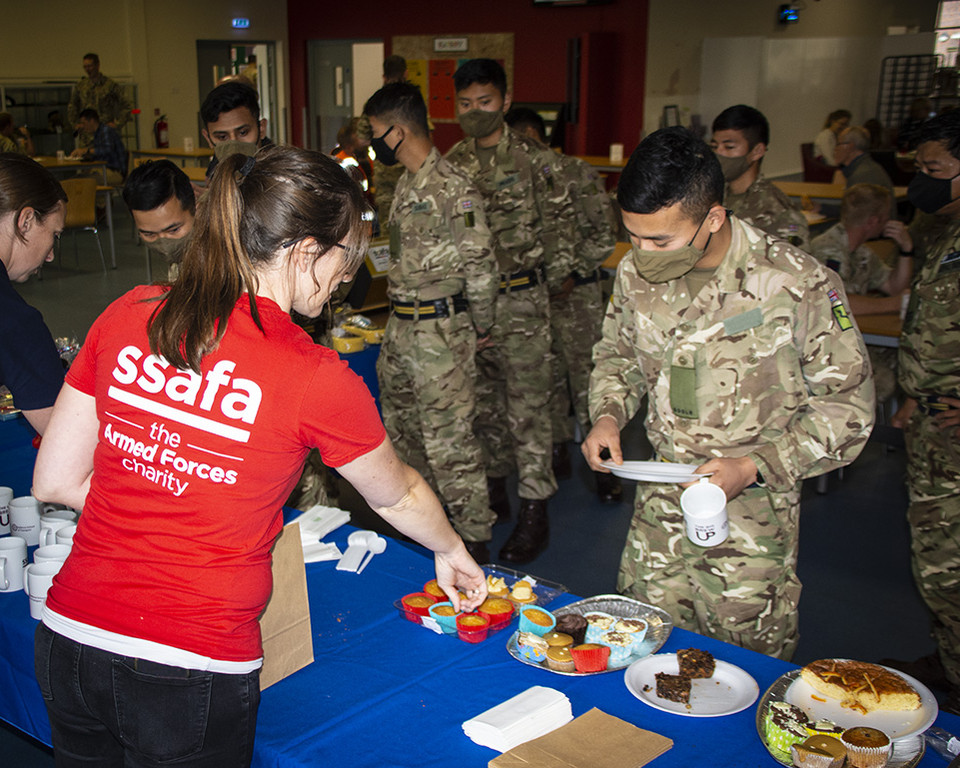 The Defence School of Transport (DST), based at Normandy Barracks, Leconfield in the East Riding of Yorkshire raised an amazing £1,679 at a recent "Big Brew Up" for the local branch of SSAFA, the Armed Forces charity.
The annual Big Brew Up at DST was combined with a Bake-Off style contest that saw cake bakers, biscuit makers, pastry perfectionists, and scone supremos beating off stiff competition for the best spread over two days with 12 adults and six children in categories age groups five to 10 years old, 11 to 16, and adults. Prizes were awarded those who came first in each category
The real winner, however, was SSAFA East Yorkshire for the superb support it received from not only the four official judges, but also all those who voted by putting their hands in the pockets and polishing off the cakes and biscuits they bought.
Sandra Staples, Branch Secretary of SSAFA East Yorkshire, said: "The event was a great success again this year raising a brilliant £1,679 for SSAFA East Yorkshire. All of us at our branch are very grateful to everyone who stepped up to the plate and made such a great range of delicious cakes – and to everyone at DST Leconfield who filled their plates for SSAFA East Yorkshire.
"It really is amazing what a brew can do, so roll on next year!"
The Big Brew Up is a SSAFA initiative to raise funds for the UK's oldest tri-service charity with some of the UK's favourite foods: cake and biscuits washed down with a brew of tea or coffee. Whether you are baking, buying, or both, it is a great way to support SSAFA, so if you would like to host a Big Brew Up, then visit here.