Spooky Sewerby is back this half term!
Mon 17th October 2022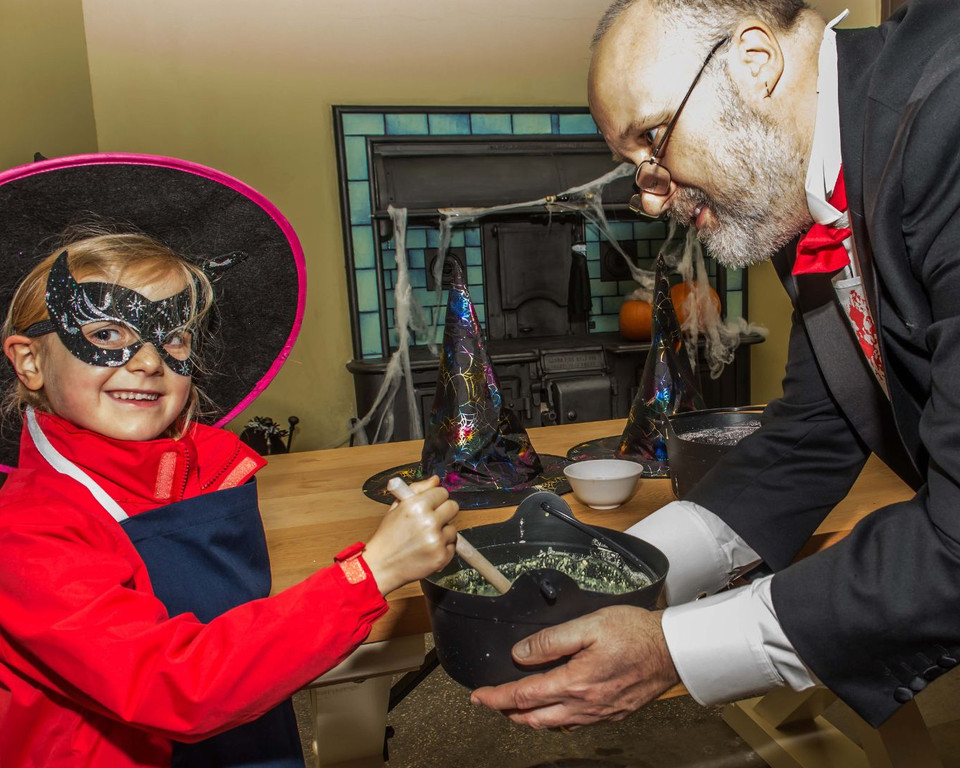 Spooky Sewerby returns to Sewerby Hall and Gardens this half term holiday week, with fun events and activities throughout.
From Saturday, 22- Sunday, 30 October, visit the Halloween Spooky Gardens : every day, between 10 am and 3.30pm, there will be a chance to explore the Walled Gardens and discover spooky characters.
The spookily exciting events programme includes:
Sunday, 23 October : Wildcats : 'A Dark and Stormy Night': a spooky outdoor session to explore darkness, storms and night- time creatures : 11am -3pm
Monday, 24 October : Rusticus Adventures : Frightful Fairy Tales! : an outdoor family friendly visit to the world of the Brothers Grimm. Join the witch-finders in an adventure with witches, trolls, and a big bad wolf : 11.30am – 3pm
Tuesday, 25 October : Rusticus Lantern Making Workshop : join the jolly foresters, as they share the secrets of withy lantern making: 11am-3pm : booking in advance is required for this workshop.
Wednesday, 26 October : Spooky Magic Day and Face Painting : meet Professor Bubbles for spooky magic shows. Shows and face painting between 10.30am and 3.30pm. Pre-booking is advised for face painting in the Orangery.
Thursday, 27 October : Rusticus Outdoor Wizarding Adventure : Archwizard Fumblefoot has called a wizard gathering. A chance to conjure, do magic and ward off a dragon attack….: 11.30am -3pm
Friday, 28 October : Wildcats : Wildcats Witchery : create a mini witches' grotto; decorate a witch's hat and make a wand: 11am-3pm
Friday, 28 October : Rusticus Ghost Hunting Adventure : join the hapless professor on the hunt for ghosts, and make mischief in the woods : outdoor event: 11.30am – 3pm
Friday, 28 October : Join the creepy crew in the Orangery to make a trick or treat bag to take away and have a go at stirring the magic potion and casting a spell. There will be a Halloween trail, too. Suitable for families and children of all ages. Craft sessions are run on a drop-in basis between 11.30am and 3 pm.
Sunday, 30 October : Wildcats : What goes Bump in the Night : brew up Halloween games with the Wildcats in this outdoor event : 11am-3pm.
Marie Gascoigne, general manager, Sewerby Hall and Gardens, said : "Our spooky Halloween-themed events in October half term are always popular, and this is another great line-up of fun for all the family!"
Full details of facilities available, opening hours, and admission prices, are at www.sewerbyhall.co.uk