Slow Cooker Sunday just for you
Tue 16th May 2023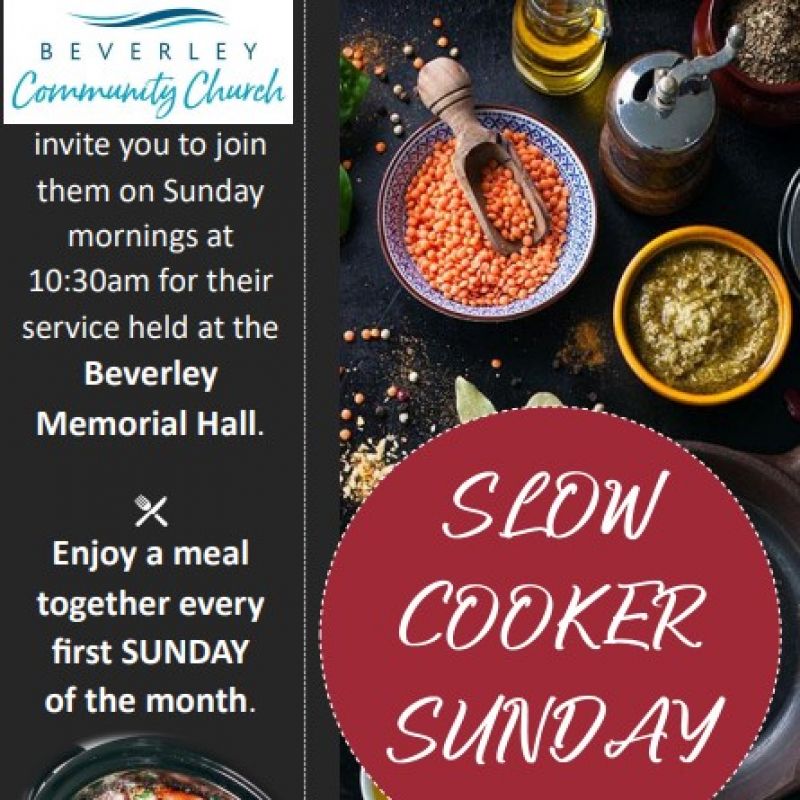 Beverley Community Church like nothing more than to help people out.
For one Sunday everyone you are invited to join them for lunch.
Known as Slow Cooker Sunday, you can go along on the First Sunday of the Month, to the Beverley Memorial Hall, join them for a Sunday Morning Service at 10.30am then enjoy a meal together.
For more details contact
www.beverleycommunitychurch.org