Senior solicitor appointments at East Yorkshire law firm.
Thu 17th September 2020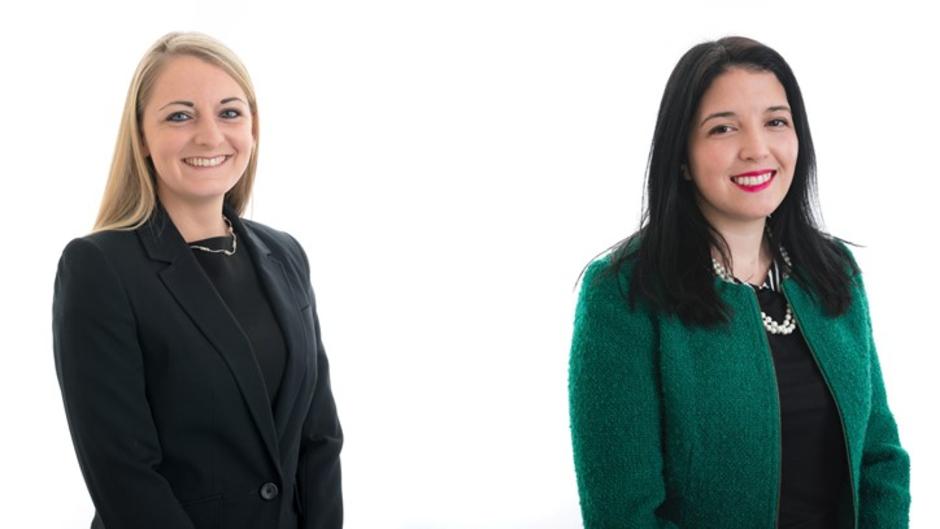 Senior solicitor appointments at East Yorkshire law firm as it focuses upon key growth areas.
The region's largest law firm has welcomed two senior solicitors to its East Yorkshire office as it looks to grow its work within the Corporate and Commercial, and Wills, estate, tax and trust sectors.
Wilkin Chapman solicitors has promoted both Sarah Elizabeth Kemp and Laura Fahy, who are colleagues working in the Beverley office and serving the wider area of Hull and the East Riding.
For experienced Corporate and Commercial solicitor Sarah, the career progression comes at a crucial time, as she has continued to advise owner-managed businesses throughout the lockdown period, in particular assisting those within the caravan and holiday parks industry on the reopening of the tourism sector.
With clients continuing to face issues surrounding coronavirus, and with Brexit on the horizon, Sarah advises her growing client base upon not only the practical day-to-day commercial issues but also mergers and acquisitions, development and restructure, and succession planning for the short-and-long-term future.
Looking at the wider corporate sector within East Yorkshire, Sarah is confident of the ability of Wilkin Chapman to offer a range of specialist commercial services under one roof.
"There is a huge opportunity for us to grow and build our network here. When you examine Beverley and the wider East Yorkshire area, there is an excellent network of businesses trading in a diverse mix of commerce and industry, both locally and nationally. Many nationwide firms have their headquarters here in East Yorkshire.
"As a Senior Solicitor it is my aim to continue to promote the services, expertise and knowledge of the area that our Beverley office has to offer and demonstrate that a client does not need to travel to Hull, York or Leeds to receive specialist advice," said Sarah, who joined the team at Beverley in 2018.
Laura joined the team in 2016 with extensive experience within her chosen field of Wills, estates, tax and trusts.
One of three STEP (the Society of Trust and Estate Practitioners) qualified solicitors in the Beverley office, Laura's knowledge extends over more than a decade. STEP is a professional association for specialists in family inheritance and succession planning and to become a full member, Laura undertook rigorous examinations in four core areas. This gave her in-depth knowledge and expertise across the whole sector including Wills, Lasting Powers of Attorney, trusts, estate administration and tax planning.
Laura has a keen interest in estate and succession planning, which involves assisting individuals, farmers and other business owners to achieve the most tax efficient outcome.
"There may be an assumption that this area of law is relatively straight-forward, but it certainly is not. It can be extremely technical with a large personal element to it. I take great satisfaction from being able to support and help individuals and families at what can sometimes be a difficult time in their lives," said Laura.
"Of course, over the last few months the face-to-face contact has been restricted and I do look forward to meeting people more regularly again in the office. However, from a professional point of view there have been positives. Virtual meetings have allowed family members from different parts of the country to meet with me together, and we have become increasingly 'paper-light'," she added.
With her focus firmly upon growing the business and widening her expertise still further, Laura added: "I very much look forward to taking on more responsibility in a number of different areas. I joined Wilkin Chapman due to the firm's great reputation and that remains today," she said.
Photo ;- Sarah Elizabeth Kemp and Laura Fahy