Saturday Market Beverley will transform into the Fan zone for the East Ridings Stages Rally - Sunday 26th February
Mon 20th February 2023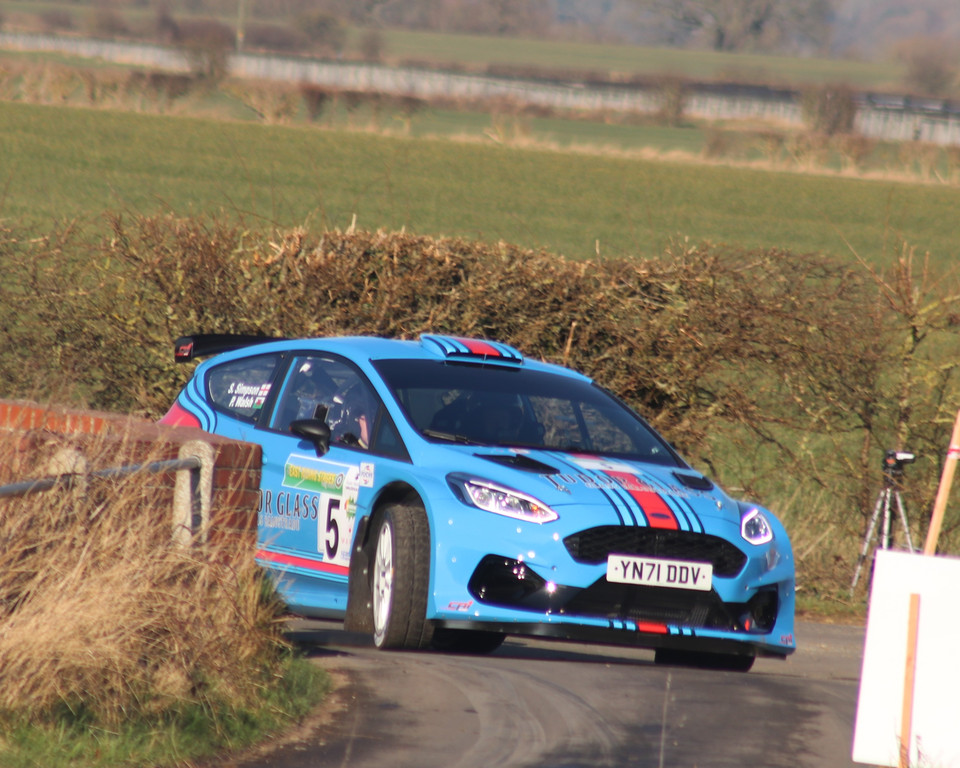 East Yorkshire Rally to start from Beverley Market Place at 9am on Sunday 26th February.
Fans will see State-of-the-art rally cars start the Reed Group East Riding Stages Rally from Beverley's Saturday Market on Sunday 26 February, with 140 cars racing twice around four rally stages on closed roads in East Yorkshire. The unique Fan Zone will be open from 9am to 4pm on the day so families can get close to the rally cars all day long
Beverley and District Motor Club are thrilled to be bringing the sights and sounds of state-of the-art rally cars to a special Fan Zone area in the heart of Beverley town centre.
The Reed Group East Riding Stages Rally will start from the historic and beautiful Saturday market place in Beverley on Sunday 26 February, with 140 crews arriving to take part in the 45-mile closed road tarmac rally. The Fan Zone, sponsored by Visit East Yorkshire, will host the ceremonial start of the rally and the final prize giving, with a winners podium arena within the market square.
Fans will be able to enjoy the ceremonial start and meet some of the UK's leading drivers and teams as the exotic rally cars line up to be waved away. These modern rally cars are incredible examples of advanced engineering - and the top ten alone are probably worth over £10 million.
The rally's Event Director, Richard Vincent, is delighted to have appointed ex-works rally driver and microphone raconteur Kevin Furber to host the FanZone and introduce the rally crews. Spectators will be able to watch the rally's own TV channel on a massive display screen, featuring live interviews and live rally highlights from the competition cars on the stages.
Last years winners David Henderson and Chris Lees head the almost capacity 150 car entry for this weekends East Riding Stages Rally, with their Ford Fiesta Rally2 heading into the lanes, from Beverley Market Place at 9am.
As the opening round of the Protyre BTRDA Asphalt Rally Championship and three other regional championships, the quality of the entry speaks for itself.
Last years Circuit Rally Champions and Protyre runners up Neil Roskell/Andrew Roughead will follow Henderson off the start, with rally racer Frank Bird and Jack Morton at three. Current BTRDA Gold Star Champions Elliott Payne/Tom Woodburn and Stephen Simpson/Patrick Walsh complete an all Fiesta Rally2 top five.
Former British Champion Jonny Milner makes a rare appearance too, with Colin McMath in their Toyota Corolla WRC.
With the top 19 crews all contesting Class E for 4-wheel drive, there's just the historic class to complete the field. Will Rowlands/Emyr Hall's Escort RS1800, will be first into action, with Scott Renshaw/Tom Spencer's Escort following.
Event Safety Officer Chris Dunhill added, "It's all about bringing rallying, an exciting sport by it's very nature, to the general public - and showcasing how safe we're making these events."
Local retailers, coffee shops, cafes and eateries will be open for business and the event organisers, in association with Visit East Yorkshire, have not only arranged for the giant display screen to show live action from the competition stages throughout the day, but have also planned an impressive array of Rally Simulators and 3D Virtual reality experiences to ensure that visiting Beverley marketplace will be a fun day out, with a great family friendly atmosphere.
The event schedule will see rally cars lined up in vast numbers between 8am and 9am and then a steady stream of cars will pass though the Fan Zone throughout the day, with the winners receiving their awards at approximately 5pm. Competitors, their service crews and friends and family are encouraged to arrive early to take part in the Fan Zone activities prior to each crew's official start time. This will allow time for interviews, autographs, and fan interactions and give rally crews the opportunity to promote themselves and their sponsors.
The Visit East Yorkshire Fan Zone in Beverley marketplace will create an easy access focal point, with ample surrounding carparks, plus the market area road infrastructure, all to be used exclusively for the rally.
For updates on the rally, visit our website www.bdmc.org.uk/east-riding-stages or follow us on facebook @BeverleyMotorClub
Photo Credit - HENDERSON, ROSKELL & SIMPSON