Reopening of Vivergo Fuels for E10 biofuel celebrated by local MP Graham Stuart
Thu 25th February 2021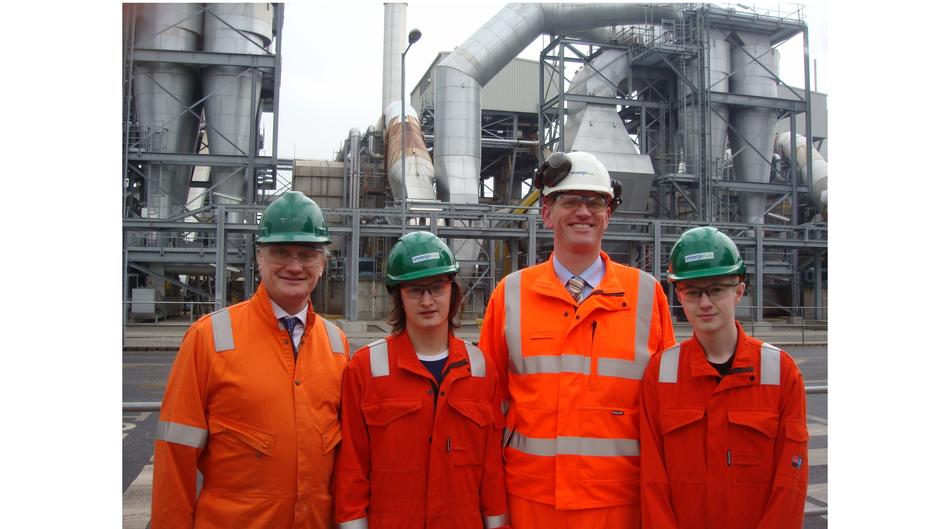 Local MP for Beverley and Holderness, Graham Stuart, has spoken of his delight as the Government has finally moved on allowing E10 – a lower-carbon fuel made with up to 10% bioethanol – onto the petrol market in the UK.
The decision to allow the greener fuel onto the market means that Saltend-based Vivergo Fuels, which previously processed wheat into bioethanol, will once again be able to open its doors from next year.
Before its closure in September 2018, Vivergo processed around 1.1 million tonnes of wheat from approximately 900 farms across the North East and Yorkshire at its £350 million plant in Saltend, which is in Graham's constituency. At the time around 130 of its employees were made redundant, but it was estimated that its closure indirectly affected around 3,000 more jobs across the region and it contributed £600 million to the UK economy.
Bringing E10 onto the UK market, which follows a public consultation held last spring, means that some of these jobs should come back next year.
Graham said, "This is fantastic news for jobs in our region and for our environment too. Restoring the plant at Saltend will help contribute to reducing transport CO2 emissions by up to 750,000 tonnes every single year.
I was very proud to have the UK's largest producer of bioethanol in my constituency and I met with their team frequently when difficulties in the market became apparent in 2017 and 2018.
"Not only did they directly employ hundreds of local people in skilled jobs but they were also a crucial buyer of crops for local farmers, and their by-products are also very important in the production of animal feed."
Dr Mark Carr, Group Chief Executive of AB Sugar, commented: "It was an extremely difficult decision we had to take to close in September 2018, but we have continued to maintain this world-class plant in the anticipation that it could re-start if the conditions were right to do so.
"With the Government's announcement to introduce E10 to UK vehicles and improved market conditions, we are re-opening the plant and will start manufacturing bioethanol in early 2022.
"We will once again be investing in creating a highly skilled workforce and will be looking to recruit around 85 people for specialist roles over the coming weeks, as well as seeking opportunities with past partners, growers and customers whose support since 2007 has been invaluable.
"This is good news for a sustainable British biofuels industry, the economy within the Humber region, the environment and consumers. I look forward to our continued investment and ambition for the UK bioethanol industry."
In September 2020, the Government changed the law so that all petrol stations had to introduce new labels to help motorists select the correct fuel and it anticipates that in 2021, 98% of petrol cars on our roads will be fully compatible with E10.
Graham added, "E10 petrol should be embraced, as its benefits for the environment are equivalent to about 300,000 cars being taken off our roads each year.
"Vivergo also produce high-quality, protein-rich animal feed as a by-product, which reduces our dependency on soy imports from South America. Needless to say, this benefits the UK's food security – not to mention the fact that it cuts transport emissions and helps prevent deforestation."
Photo: Graham meeting two of Vivergo's apprentices at their Saltend plant along with then-MD Mark Chesworth in 2018.