Remote Fitness Training Now Available From This CIMSPA Approved Provider
Fri 8th January 2021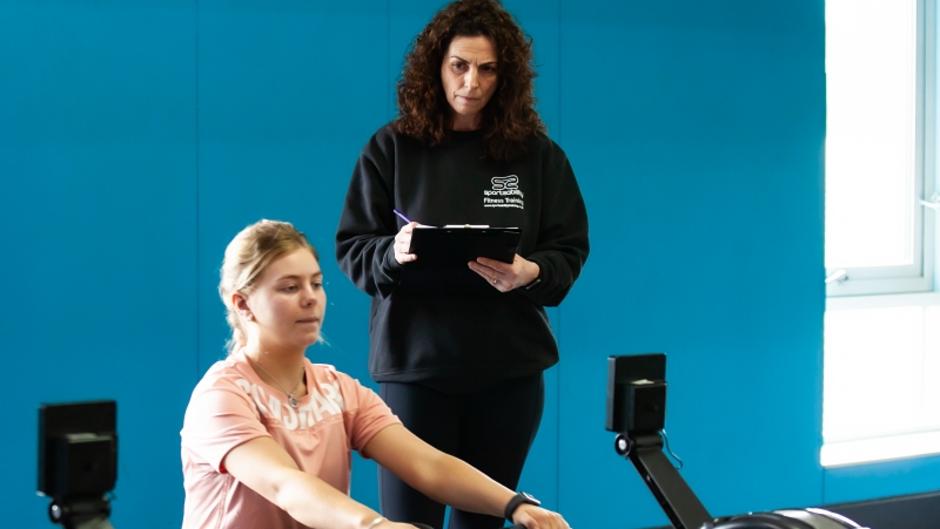 Sportsability offer online and in-person learning, ideal for anyone wanting to kick off their fitness career in 2021.
Hull based training provider Sportability, have recently become a CIMSPA partner meaning their courses are approved to the highest standard in the UK.
The company, which has been running for 10 years, offer Gym Instructor, Group Training, Personal Training together with Continued Professional Development courses, for people wanting to begin or progress their career as a fitness professional.
CIMSPA, the Chartered Institute for the Management of Sport and Physical Activity, is the UK's only chartered body in this area. This partnership means participants of Sportsability courses will receive the highest standard of fitness education.
It's great news for aspiring trainers who want to take the necessary qualifications to begin their career as a fitness professional and stand head and shoulders above the competition.
Professionals wanting to further their knowledge in a particular area also have a variety of CPD courses to choose from. For example, Sportsability have courses for Mental Health Awareness which can be combined with Safeguarding and First Aid as well as niche areas including Pre and Post Natal Exercise.
As well as delivering a range of qualifications, Sportsability run tailored group sessions and a swim school. The team is made up of instructors with decades of experience in a variety of specialisms.
Initially a charity providing sport and fitness opportunities to SEND children and the elderly, they are now a fully-fledged training centre for fitness professionals.
"Our team still individually work as fitness instructors so we have an up to date working knowledge of the fitness industry", says director Suzanne Mathers.
As well as qualifications in personal training, group instruction and pre- and post-natal training, they offer courses in mental health awareness, safeguarding and more.
The CIMSPA partnership ensures that anyone who takes a Sportsability course, will expand their knowledge, skills and competencies and receive the very best in fitness training.
To see the courses Sportsability offer click here and for information on CIMSPA, click here.
For further information on this news and to contact Sportsability for comment, use the contact details above.
You can support Sportsability Training Limited on Facebook and Instagram.