Queen's Platinum Jubilee Display at the Treasure House in Beverley
Mon 25th April 2022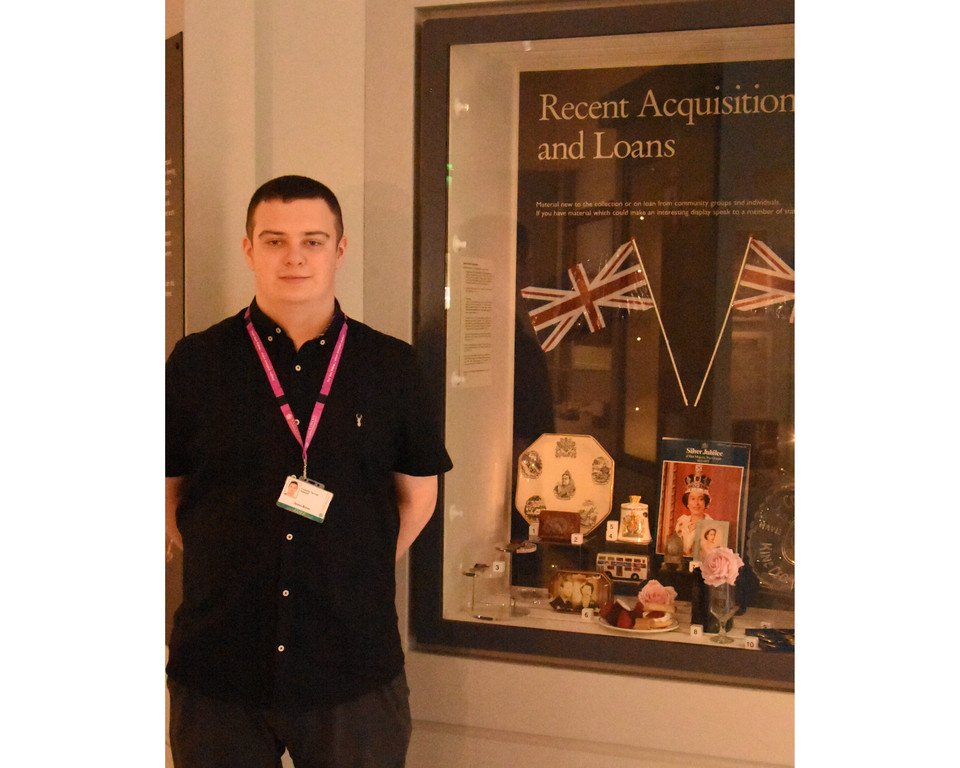 East Riding Museums has a special display of objects that mark and celebrate Royal coronations and jubilees, weddings and Royal family visits to the East Riding of Yorkshire. The display includes everything from commemorative silverware and medals to programmes and model buses. Items on display cover the reigns of monarchs from Queen Victoria to Queen Elizabeth II.
Dr David Marchant, museums registrar, said: "We've really enjoyed searching through our collections for royal event memorabilia that people will enjoy viewing ahead of and after the weekend of 2- 5 June."
James Burns, Customer Service Assistant, said, "I've loved the opportunity to use my creativity putting together this great display of museum objects honouring the Queen's Jubilee. I hope the public who visit the Treasure House will enjoy and engage with this celebration of royal anniversaries."
The display will be on view in Gallery One of the Treasure House in Beverley until 31 August, 2022.
Opening times of the Treasure House in Champney Road, Beverley: Monday to Friday 9.30am – 5pm Saturday 9.30am – 4.30pm
Open until 8pm on Tuesday and Thursday every week.
https://www.eastridingmuseums.co.uk/find-a-museum/?entry=treasure_museum_gallery
Photo - James Burns with the display
James Burns is a kickstart placement who recently started with Libraries, Museums and Archives at East Riding of Yorkshire Council.