Preparing to make the perfect Pancake or Crepe for Shove Tuesday
Tue 21st February 2023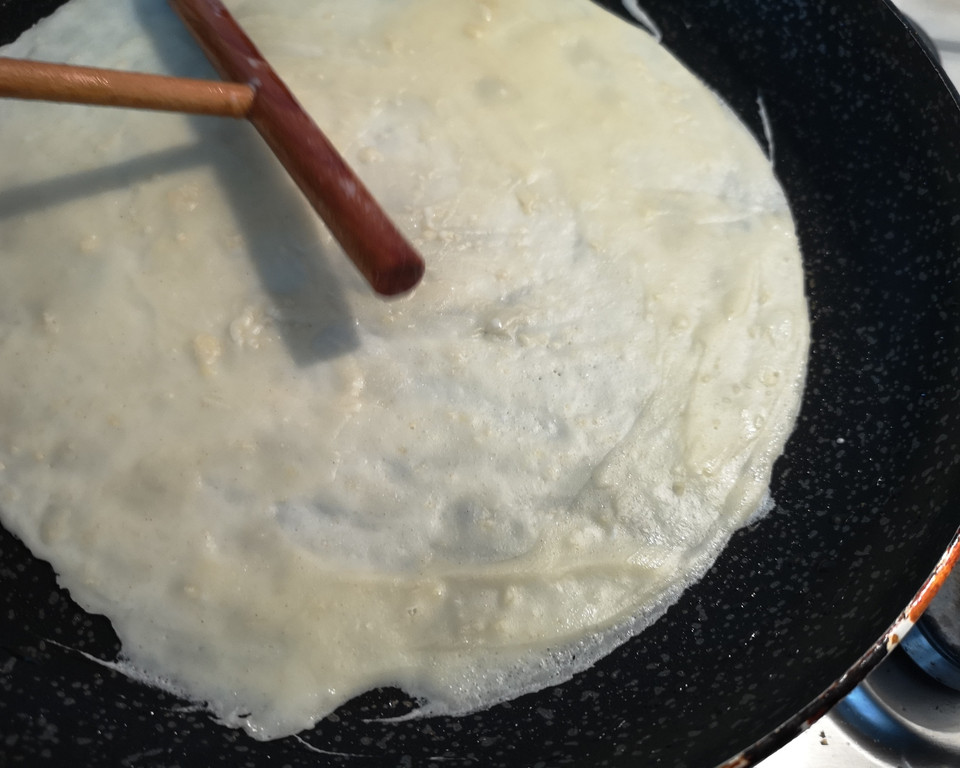 Its that time of the year when we go mad for Pancakes or Crepe's whichever is your favourite.
TC Patisserie suggest to try a crepe plain and simple
Thierry at TC Patisserie is always keen to keep his customers happy, delivering mouth watering food for you to enjoy. With a selection of freshly made croissants, breads and patisseries for you to savour. Now you can have a go at making your own Crepes courtesy of Thierry.
The recipe, dependent on the size of your Crepes can make up to 12 crepes, you can make minor adjustments to suit your style of cooking.
Just Beverley made a few this weekend, to try before the BIG Pancake Day. We hope yours turned out as good as ours.
Cheers Thierry. "Delicious.
• 140gm Plain flour
• 200ml milk
• 2 eggs
• Oil or butter to fry
Sift flour into a bowl then Slowly whisk together eggs and milk to make a smooth batter.
Leave to rest for 30 minutes. (very important - don't be impatient).
Heat a little oil or butter in your frying pan.
To the hot pan add a ladle full or 2/3 tbsp. of batter, turning so the batter thinly covers the bottom of the pan. You can use a Crepe & Pancake Batter Spreader - Wooden T-Shape kitchen implement. Makes things a lot easier.
Leave to cook for 30/45 seconds, then flip the crepe with a palette knife and cook for another 30 seconds.
Put on a plate to one side and continue with these steps until all of the mixture has been used you should have your family and new found friends waiting to tuck into a a stack of crepes.
The tough decision is how to eat them, choose your filling and enjoy them or simply sprinkle with sugar or cover with syrup or maybe Nutella!
One of our favourite ways is to fill with ice cream "Vanilla", then cover with warm chocolate sauce. That's my New Year Resolution blown again!!!
Have a good time making your Crepes and we hope you managed to get along and watch he BIG Beverley Pancake Race, yesterday Sunday 19th February.