Poultry farm's investment welcomed by local MP amidst labour worries
Fri 30th July 2021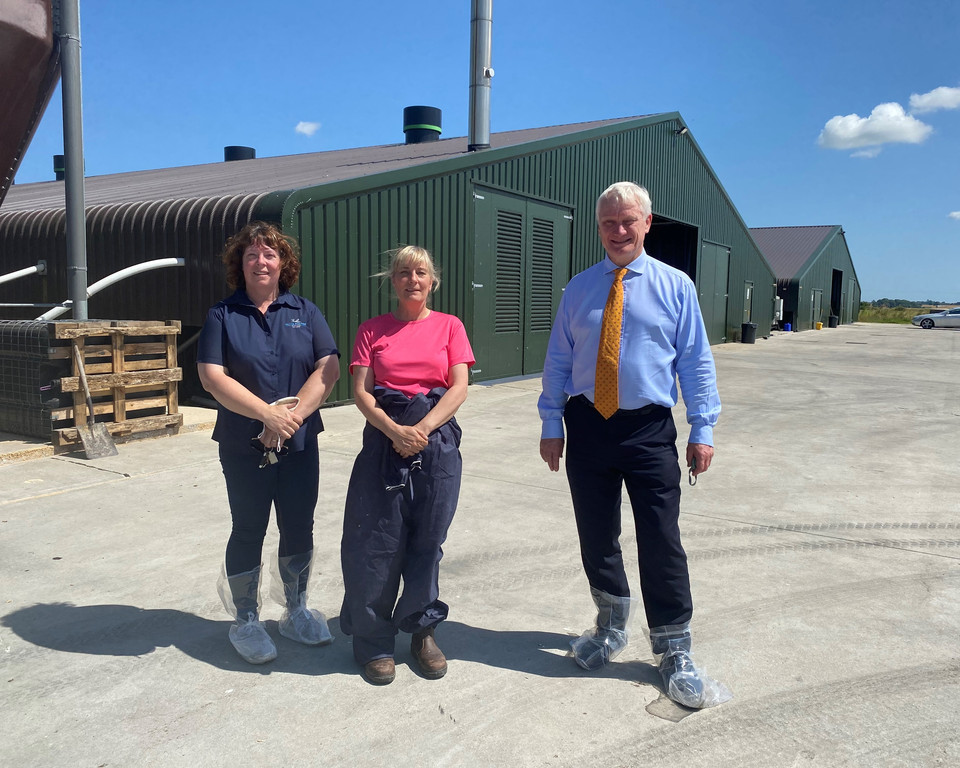 Graham Stuart, MP for Beverley and Holderness, has welcomed a £5 million investment into Middleton on the Wolds-based Soanes Poultry on a recent visit to see the improvements for himself.
A family-run business since 1947, all of the chickens at Soanes Poultry are grown on farms within 22mi of the factory in Middleton on the Wolds. The £5 million investment, which includes a brand-new training hub as part of a series of initiatives to recruit and retain workers, was set to increase the company's output by 20%.
However, due to ongoing labour issues in the sector, they have instead been forced to cut back their production by around 10% as their workforce is down by as much as 20% due to changing immigration patterns. These changes have been put down to a combination of Brexit and the Covid-19 pandemic by Nigel Upson, Managing Director at Soanes, who is also concerned about fatigue among the remaining workforce.
Speaking after the visit, Nigel Upson said: "With a large number of migrant workers returning home as a result of Brexit and then the pandemic, we simply don't have enough people to meet our current production levels, let alone expand it by 20% as we'd planned.
"I recognise the Government wants to focus on investing in the UK's domestic labour force, especially given the rise in unemployment due to the pandemic, and we've built a state-of-the-art training facility in recognition of this.
"But the shortages we're facing are happening now, not in the future, and bringing UK workers into our sector is easier said than done, especially in the short-term. Unemployment is about 3.4% in the East Riding, and with around 3% being widely recognised as essentially being full employment, there simply aren't enough local people to fill our vacancies.
"This is why we've asked Graham to raise the shortages with Ministers in the Home Office."
According to AIMS, the Association of Independent Meat Suppliers, demand for meat is expected to be higher than usual this summer, with many more people holidaying in the UK instead of travelling abroad. The fear is that supply chains aren't able to cope due to the shortages.
Graham commented, "It was really interesting to see the significant investment they've put into the company over the last couple of years and I hope this helps to support nearby farmers and create local jobs in the years to come.
"I know my colleagues in the Treasury, the Home Office and the Department for Environment, Food & Rural Affairs have been engaging extensively with the sector in recognition of the issues it's facing.
"The Government's 'Plan for Jobs' has innovative schemes to boost employment, like the Kickstart Scheme and the Lifetime Skills Guarantee, and the fact that predicted peak unemployment has gone down from 12% to just 6% shows that it's generally working.
"However, I know from speaking to Nigel that there are still improvements to be made and that there could be more of a focus on his industry. All these various issues being at play is why I'm urgently seeking meetings with Ministers to raise Nigel's concerns with them."