Parkway Cinema Beverley to welcome you back. Open Monday 17th May.
Sun 16th May 2021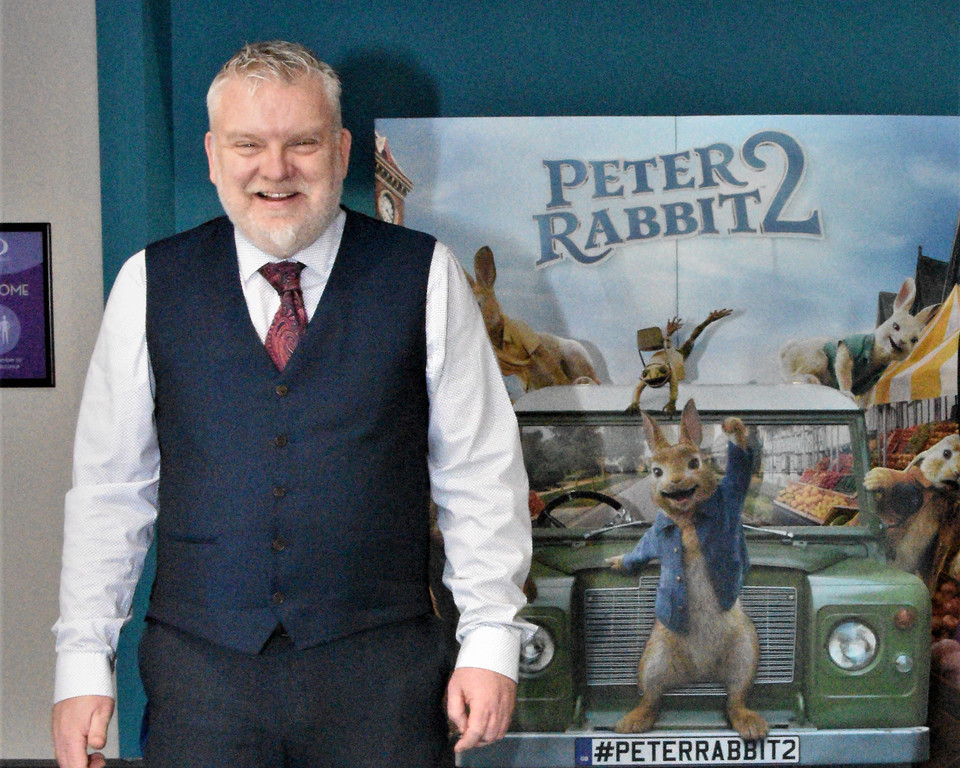 PARKWAY CINEMAS OPEN MONDAY 17th MAY.

Parkway will have the popular special events back, including Senior Screens, Kids Clubs, Parent & Baby and Subtitled screenings
The Big new family film is Peter Rabbit 2, brilliant new horror from the SAW franchise, plus the best of the 2021 Oscar winners
Enhanced cleaning and Covid-safe rules will be followed
PARKWAY are delighted to be back on screen!
After a very difficult, and very long year, Parkway are over the moon to invite customers back into the cinema. The vital support they have received from the BFI and Culture Recovery Fund means that they have not only survived this year, but are raring to go with a fully Covid-safe venue, and a brilliant team ready to welcome everybody back.
"Parkway is a family business, delighted to have kept the whole team together through these tough times, and even more excited to be welcoming everybody back in again as soon as they can."
WHAT HAS CHANGED / IS IT COVID SAFE
There are a few changes to ensure Parkway cinemas are fully Covid-safe. These include:
Social distancing in every screen, with allocated seating throughout
Empty row in front and behind everybody, and two empty seats between guests
Enhanced cleaning, sanitizing, safety screen and so on
Staggered film times
Contactless tickets
Face masks required, except when seated and enjoying your popcorn!
"There hasn't been a single case of COVID being spread in any cinemas, anywhere in the world. It isn't like pubs or shops - we've got allocated seats, people aren't facing each other and there's not much talking either. Plus they have got big rooms and brilliant airflow and ventilation, so it's like bringing the outside air in!"
FUTURE OF CINEMA / WHAT ABOUT NETFLIX?
"A few films have gone straight to streaming online, but the vast number of really big films like Peter Rabbit, Fast & Furious and James Bond all decided to delay and wait for cinemas to re-open. At Parkway they think that says a lot about how important the shared experience of the big screen is."
"We've all got kitchens at home and you can buy beer in the shop, but that doesn't mean we don't go out to restaurants or want to get back into a pub. The shared experience is such an important part of it all, and there is no better way to experience a film than in a cinema."
The big screen, amazing sound, the atmosphere of watching it with an audience as the laughter rolls across the room, or we all hold our breath at the scary bits. The cinema experience is unbeatable and the team at Parkway are absolutely confident people are looking forward to coming back!"
FILMS ON OFFER
The big family film is Peter Rabbit 2, and he'll be here causing trouble as soon as the doors open from Monday.
Parkway also have this years' latest Oscar winners, including Nomadland and The Sound of Metal, and for horror fans, the newest from SAW, The Conjuring and The Quiet Place all in the first few weeks. The spectacular Godzilla vs Kong really needs to be seen on a big screen, and the latest Fast and Furious movie is here next month too.
SENIOR SCREEN:
Parkway are particularly delighted to invite the Senior Screen regulars back. Over the years Parkway have forged many friendships with the seniors, and it's not just the films they come to see. At Parkway they know that they've missed each other as much as the team have missed them, and everyone can't wait to pop the kettle on and see each other again.
PARKWAY: COVID-19 SAFETY MEASURES
Parkway have worked with the UK Cinema Association and UK Government to introduce enhanced health and safety measures to meet or beat all current guidelines.
Social Distancing
Social distancing will be in place across the whole cinema. There will be clear signage so you know exactly where to go, and the team will always be available to help.
Social Distancing Seating
All of the cinemas use allocated seating for all performances. In the cinema screens, friends and family 'bubbles' can book together and sit together, and the booking system automatically ensures a safe distance between customers from different households.
There will always be at least two seats space between your group and anybody else, as well as an empty row behind and in front of you.
Extra Cleaning & Hand Sanitisers
Parkway have introduced enhanced cleaning for all frequent touchpoints in the cinema, and there will be plenty of hand sanitiser stations for customers and employees. As always all of the staff will follow frequent hand washing guidelines, and antibacterial hand soap will be available in all employee and customer toilets.
E-tickets & Online Booking
Parkway encourage everybody to book in advance on the website.
Tickets can be booked in groups, you can select your preferred seats in advance, and you can also pre-order some food and drink at the same time to make it easier when you arrive. This will minimise contact with the staff and time in any queue.
There is no need for paper tickets, your confirmation email can be used, and you can also view tickets on your phone. This QR code will be scanned by the staff member before you enter the auditorium.
Staggered Performance Times
Show start and end times will be carefully staggered to limit the number of customers in corridors or gathering in the foyer. They have also allowing plenty of time for additional cleaning between shows.
Food & Drink
Parkway are very proud of our homemade popcorn, and they know you love it too.
Please note that they have added protective screens at all the food and drink tills where you can buy on arrival, or collect snacks and treats ordered in advance.
The staff will make cold drinks and hot food fresh for you to collect.
And yes, you will still be able to get Parkways amazing cheese sauce for your nachos.
Contactless Payments
If you buy your tickets and snacks on the day, Parkway can now accept contactless payments up to a value of £45 using bank cards, or more if you are using Apple or Google Pay. Parkway will accept cash, but this may be slower than usual and are encouraging contactless payments and advanced booking wherever possible.
Common Sense
Parkway ask anybody experiencing any flu-like symptoms not to come to the cinema.
Parkway will be monitoring the health of their staff to ensure their health before they come to work. They will also be following government guidance and asking for contact details for customers which they will keep safely stored for 21 days, to help the NHS track and trace programme if required.