Parkway 5 years at Flemingate
Fri 18th December 2020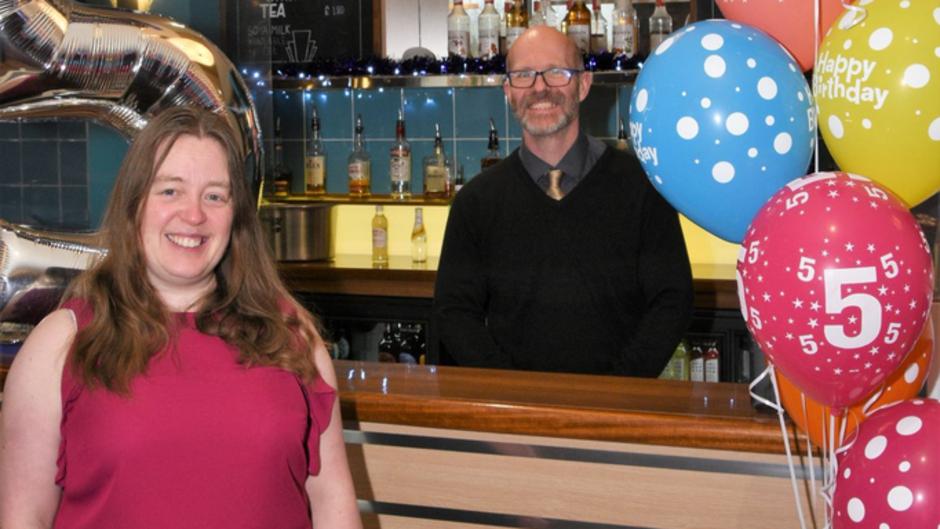 This weekend Parkway Cinema Beverley would have been celebrating 5 years of success in Flemingate. But due to recent restrictions imposed by Tier 3 regulations, celebrations have been put on ice for the moment.
Opening with Star Wars: The Force Awakens back in 2015, the independently owned 6 screen cinema set out with an objective to become a valued part of the community.
It quickly became a cinema that the community would enjoy and support, presenting the very best of the current screen releases from family blockbusters to adventurous films.
With 6 screens providing everything from stand up, to stage musicals, to bar to meet before and after the showing, Parkway is undoubtedly part of the fabric, a community hub, a place to meet and a place that gives back.
So, 5 years on and reflecting back whilst looking to the future, have Parkway delivered in Beverley?
Every year, Parkway chooses a charity to support and help raise funds.
Previous local charities include Beverley Community Lift, Abby's Fund, and Yorkshire Cancer Research, and the most recent being a charity supporting dementia care.
Parkway is an all inclusive cinema, and caters for people with autism,
hosting special screenings in a safe environment where the cinema's light, sound and sensory impact on individuals is taken into account.
Parkway are looking to come up with new ideas this year, such as introducing Private Cinema Screenings where families can hire a screen for parties of 10 and more, and choose their choice of film.
It is a great way to do something different and special.
Local schools are now also able to work with the cinema on educational trips, where they are able to use the stage screens for educational purposes.
Children being encouraged to demonstrate individual skills, song, dance, music and present on stage to an audience in a safe environment.
Over the last 5 years Parkway have brought big blockbuster movies to Beverley, such as Dunkirk, Mama Mia, Mary Poppins, 1917, along with Bohemian Rhapsody and the surprise big hit appropriately titled and well suited to Parkway - "The Greatest
Showman".
At this time of the year, the highly successful panto usually comes to Parkway, but this year with all things Covid, this will not be the case.
Does this set Parkway back? Oh no it doesn't.
Will Parkway come up with something special? Oh yes they will.
Sadly, the Parkway Cinema in Beverley will be closed for the time being, who knows what will happen but it will not be too long into the new year before Parkway will be bringing joy and laughter to Beverley.
We're really hoping that Parkway will be able to open and welcome people in for their 5th birthday celebrations early in the New Year.
With so many brilliant films from this year delayed until 2021, we're sure there'll be a lot to celebrate once Parkway is open and films are back on screen. Looking forward to a BLOCKBUSTER 2021.