Panto - The perfect start to Christmas
Mon 20th December 2021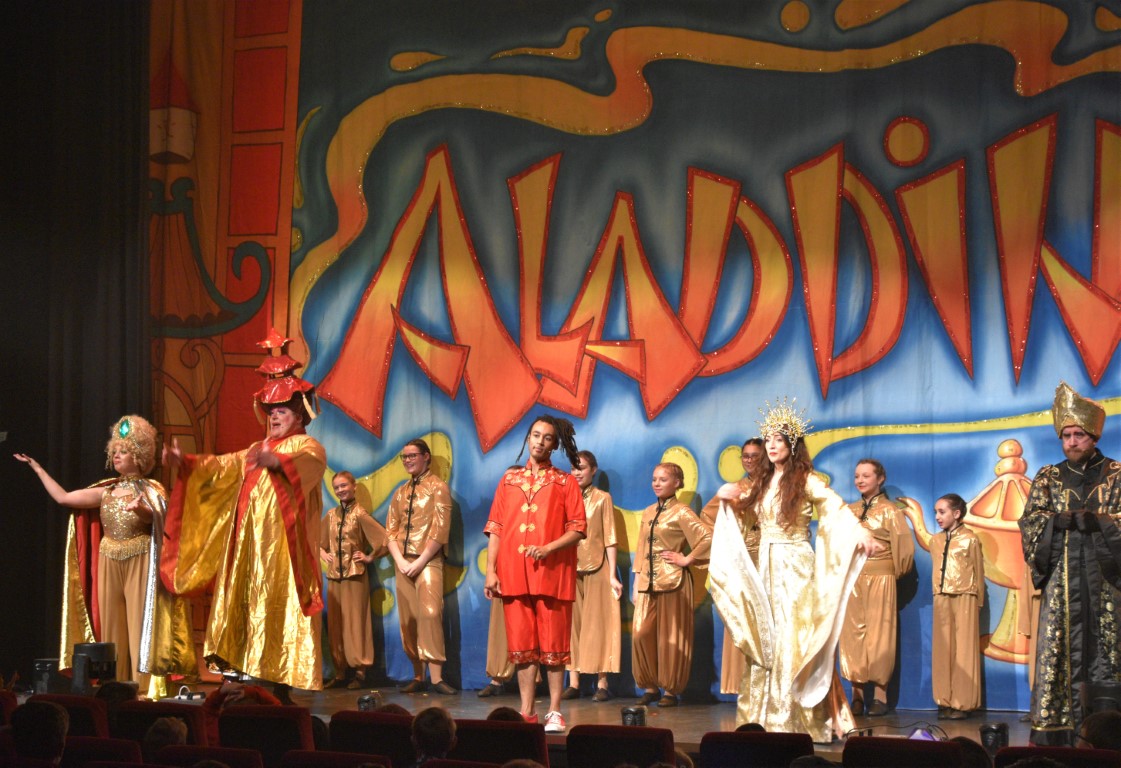 Panto recently returned to Parkway and the audiences are enjoying every minute of the show, "the perfect start to Christmas". Audience's laughing and booing at full volume, sweets were flying through the air and more more puns than you could shake a stick at.
Talegate Theatre Productions are enjoying putting on the Panto at Parkway and the audiences are lapping up the gags, the puns and the madness of it all, the pantomime you wished for 'Aladdin'.
Pantomime is a year round job for TaleGate Theatre Productions from casting to script-writing, painting scenery to the wonderful local dance chorus (who started rehearsals months ago).
At Parkway you can enjoy the best professional local panto in the area and where better to watch a show than in the luxurious seating of the theatre at Parkway with a massive tub of popcorn?!?
Returning favourites include Justine Lee as Spirit of the Ring and Alex Forman as Widow Twankey. Adding a local flavour is Hull based performer Emily Gray as Princess Jasmine.
For ticket details visit: www.parkwaycinemas.co.uk
Our Competition Winners had a great time and were fortunate enough to have the best seats in the house and meet the cast afterwards.
Performance run through to 28th December 11am and 2pm except for Boxing Day which is 3pm and no performance on Christmas Day as Santa will be delivering gifts to all the cast who will be enjoying time with their friends and families.
Enjoy the perfect build up to Christmas and grab your seats for fun and laughter.
Merry Christmas.