OVER 25,000 PEOPLE ENJOY A SHARED THEATRICAL EXPERIENCE FROM THE COMFORT OF THEIR HOMES
Fri 15th January 2021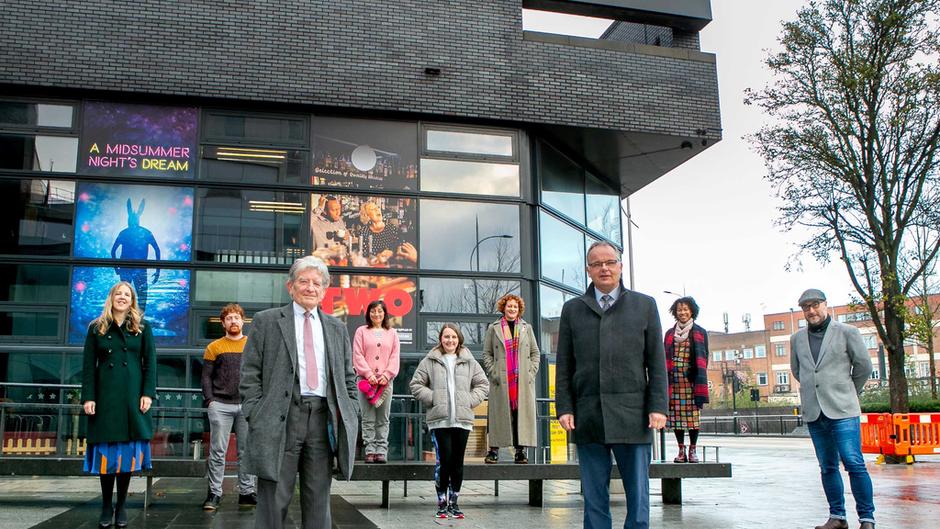 During the festive season, Hull Truck Theatre and partners Hull City Council and East Riding of Yorkshire Council, provided a Christmas gift to residents, schools and care homes across the region, as a streamed performance of Prince Charming's Christmas Cracker, was made available to everyone.
Connecting families and friends at the end of what was a very challenging year, the partnership set out to bring one of the most loved Christmas traditions to homes across Hull and the East Riding in an uplifting shared theatrical experience.
The premiere performance of Prince Charming's Christmas Cracker on Tuesday 22 December received 1,916 views, equating to an estimated audience of 4,598 people. This is the equivalent of Hull Truck Theatre's Heron auditorium selling out 10 times.
Across the streaming period between 23 December and 3 January when the performance was available to view on-demand via YouTube, it received a total of 10,554 views, equating to an estimated audience of over 25,000 people. The accessible versions of the stream, which included audio described content and captioning were also well received by audiences, engaging with over 3,000 people.
As the country currently experiences a further national lockdown and the closures of schools, Hull Truck Theatre has extended the streaming date to enable all education providers to showcase the performance as part of their learning programmes this month.
The streaming link was originally planned to end on Friday 15 January, however an extension to Sunday 31 January means that educators will have the opportunity to watch the performance with students in school or share with those learning from home until the end of the month. In addition to the one-hour long stream, Hull Truck Theatre's creative learning team are also providing bespoke learning resources and workshops to accompany the performance and help with lesson planning and home schooling.
For more information about gaining access to the educational stream of Prince Charming's Christmas Cracker which will be live until 31 January, visit www.hulltruck.co.uk/christmas-stream