Operation Seabird 2021
Fri 4th June 2021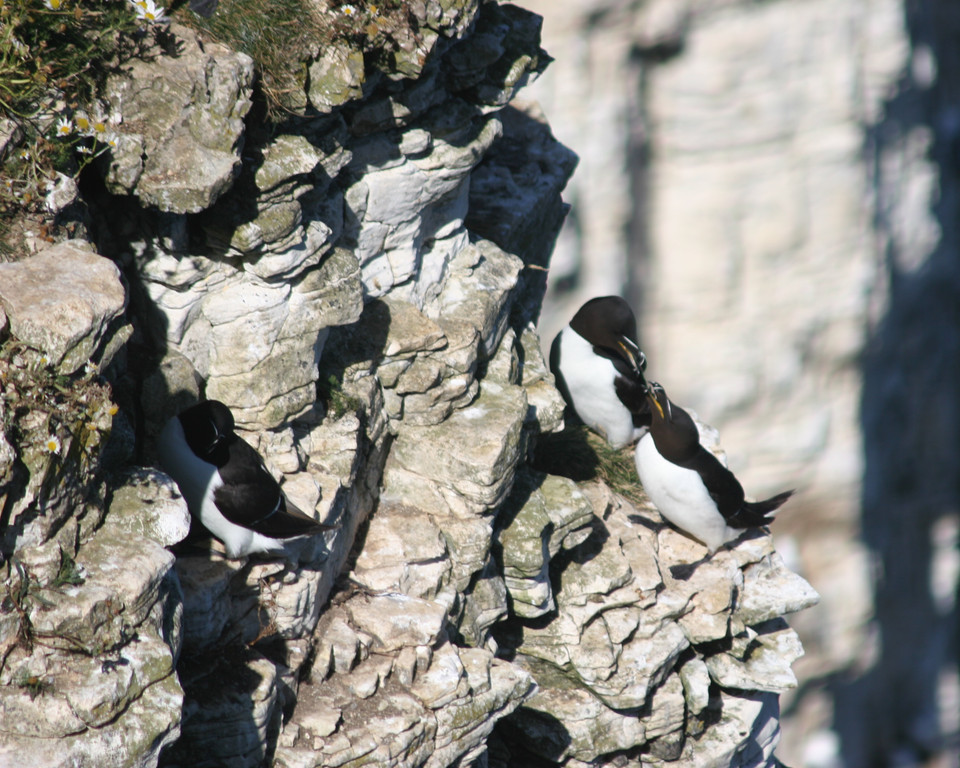 People enjoying time out on the coast this weekend are being asked to consider Yorkshire's spectacular wildlife, as part of Operation Seabird. First launched in August 2020, multiple organisations will come together on 4 June for the Operation's next action day. This day of action will involve visible police patrols around the Flamborough and North Yorkshire coast, to look out for disturbance and antisocial behaviour, and offer advice on how visitors to the coast can minimise their impact on our amazing marine wildlife.
This year, more than ever, we are expecting the coast to be a big part of people's summer plans. The Yorkshire coast is also home to thousands of breeding seabirds, resident porpoises and seals, and visiting pods of whales and dolphins. Whilst tourism is vital for local economies, lack of awareness can lead to disturbance of these important species, which already face significant pressure from wider issues such as climate change.
Following its success along the Yorkshire coast in 2020, the 4 June 2021 will also see Operation Seabird launch nationally, as police forces around the country introduce the initiative in their regions. By rolling out Operation Seabird nationally we hope to raise awareness of our sensitive wildlife and encourage more responsible enjoyment of the coastline.
As part of the national roll out on the 4 June 2021, Operation Seabird will be launched for the first time on the Humber Estuary. Regarded as one of the most important estuaries in Europe for its wildlife and habitats, the Humber Estuary is home to a number of protected bird species and vital habitats. In recent years, The Humber Nature Partnership has received an increasing number of reports of disturbance, impacting breeding success and overall health of legally protected species on the Humber. For this reason, the Humber Estuary will be taking part in Operation Seabird on the 4 June, to raise awareness about the importance of the wildlife and habitats around the UK coast.
Geoff Edmond, RSPCA Inspectorate National Wildlife coordinator, said: "After the success of Operation Seabird last year it is encouraging to see that this will be extended and launched nationally on the 4 June by many more Police Forces and partner agencies.
"Every year, the RSPCA's wildlife centres have to treat and rehabilitate a wide range of wildlife - including seals - which have been injured or orphaned due to human disturbance. We want people to enjoy watching our marine wildlife - including seals, cetaceans and seabirds - but this should be done at a safe and sensible distance without disturbing the animals.
"High visibility patrols by the Police, the RSPCA will again take place in areas where there are particular problems with disturbance of wildlife. I am delighted to see that the MMO (Marine Management Organisation) will be joining in with this Operation nationally this year. This will continue to raise awareness and educate people about how vital it is not to disturb our seabird and seal colonies as well as any visiting cetaceans."
Jeremy Pickles, chair of the Flamborough Head European Marine Site Management (EMS) Scheme, said: "For many years we have been working with our partners and local user groups to reduce the impacts of disturbance on important and protected wildlife around the Flamborough and Filey coast. The roll out of Operation Seabird has proven to be a great success in aiding our efforts to minimise disturbance to marine wildlife and we are pleased to be continuing this work with the Police, RSPCA and a number of other organisations. It is great to see Operation Seabird being adopted in other regions around the country to raise awareness of this issue and encourage everyone to enjoy the coast safely and responsibly."