Opening Night for ERT is HERE
Wed 8th September 2021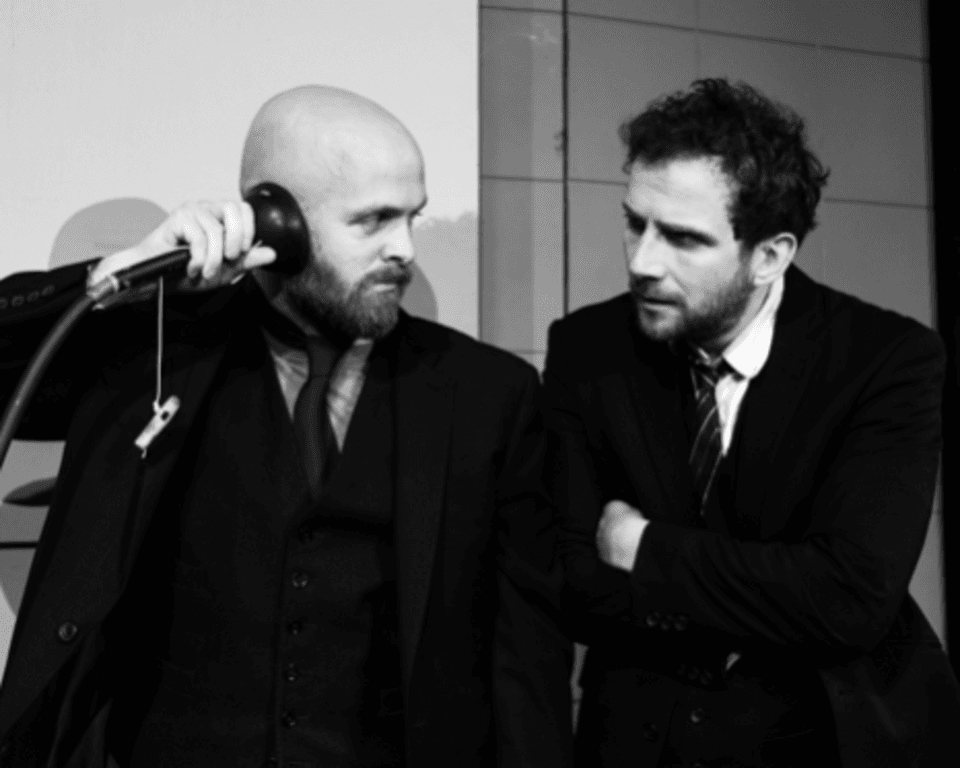 There's only a few days left until the first show of ERT's in-house production The Dumb Waiter.
Directed by Martin Hutson and starring Frazer Hammill and Nick Figgis as Ben and Gus. Witness this classic Pinter play reimagined as live theatre returns to the ERT stage. Watch the trailer here. The show is running from 9th to 25th September.
Tickets: £16.50 / £15.50 conc. Buy here.
New Box Office opening times
Tuesday - Friday
10am - 4pm
Visit the Box Office at the theatre or call ERT on 01482 874050,
ERT are continuing to uphold Covid safety measures, including socially distanced seating and our one-way system.
The Sounds of Spain
Join ERT for a night of wonderful musical entertainment by Eduardo Niebla and Joao Lima. This internationally acclaimed duo will be performing at ERT on Wednesday 29th September - Don't miss out, book your place now: Tickets £16.50 Adult/£15.50 Conc.
New show announcement - The Indecent Musings of Miss Doncaster 2007
A one-woman comedy with a banging soundtrack, balls, heart and Yorkshire grit. Miss Doncaster is the most relatable beauty queen this side of the Pennines. Written and performed by Annabel York and directed by Rebecca Loudon. Book now.
Performing at ERT on 8th & 9th October: Tickets £14 Adult/ £13 Conc.
The Catch
Don't miss the latest touring show by Other Lives Productions. Written by Nick Darke and directed by Richard Avery. The Catch is a comedy set in Padstow in which two fishermen, suffering the effects of the new quota system, decide to go in for a little extra-curricular smuggling. Book tickets here.
Performing at ERT from 26 – 30 Oct: Tickets £15 Adult / £14 conc