Open Event at East Riding Leisure Beverley to celebrate newly refurbished gym reopening
Wed 31st May 2023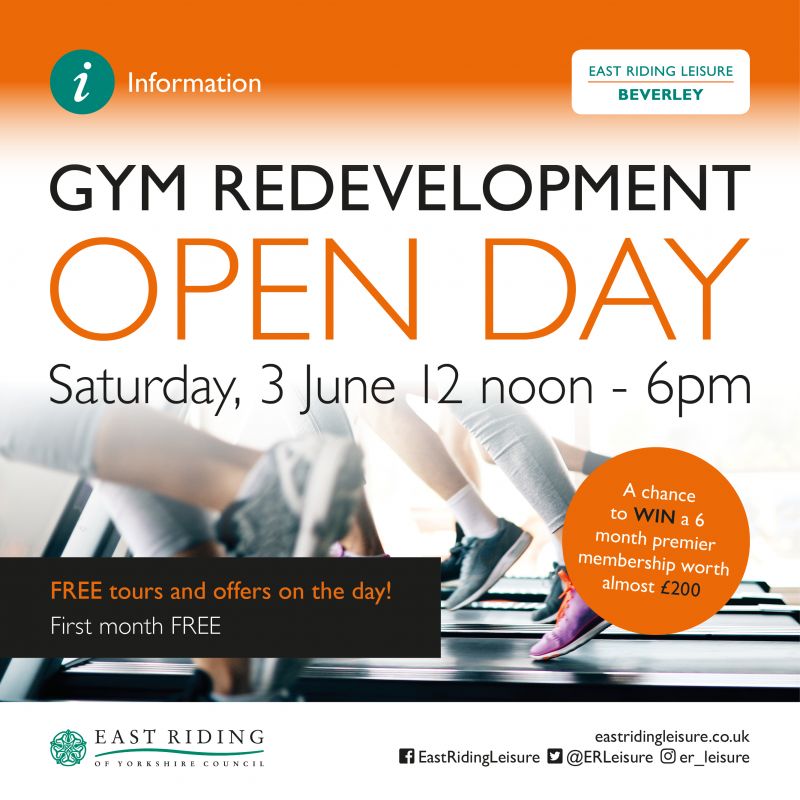 To celebrate the refurbishment of the gym at East Riding Leisure Beverley, an open event will take place on Saturday, 3 June (the day the gym reopens) from 12 noon – 6 pm.
The new look gym will include brand-new equipment, much of which will be in use for the first time at the Leisure Centre.
This will include:
Matrix Double Power Rack
Matrix 4 Stack Multi-station
Matrix virtual training cycles
Magnum MG-PL79 Squat/Lunge
Magnum MG-PL78 Glute Trainer
Assault Air Bike Elite.
The open event will be a chance to come and see the new gym, and to win a six-month Premier membership worth almost £200. The event will include free tours, a free gym or swim session, and the first month will be free for any customer signing up to a new membership.
Councillor Nick Coultish, portfolio holder for culture, leisure and tourism, said : "This newly refurbished gym at East Riding Leisure Beverley is great news for our customers, and will offer superb, state of the art facilities.
"Come along on 3 June and see the fantastic facilities we will have available for the community. We will also launch a new MX4 exercise station soon after our initial gym refurb.
"This gym refurb at Beverley is the latest in our programme across East Riding Leisure, which will ensure that our Centres remain firmly at the heart of the communities they serve."
For full details of the refurbished gym, and the open event, visit the website:
https://www.eastridingleisure.co.uk/information/news/stories/?entry=beverley_gym_refurbishment_may_2023East Riding Leisure Beverley.mp4