Newly discovered letters to be performed at Eden Camp
Wed 30th June 2021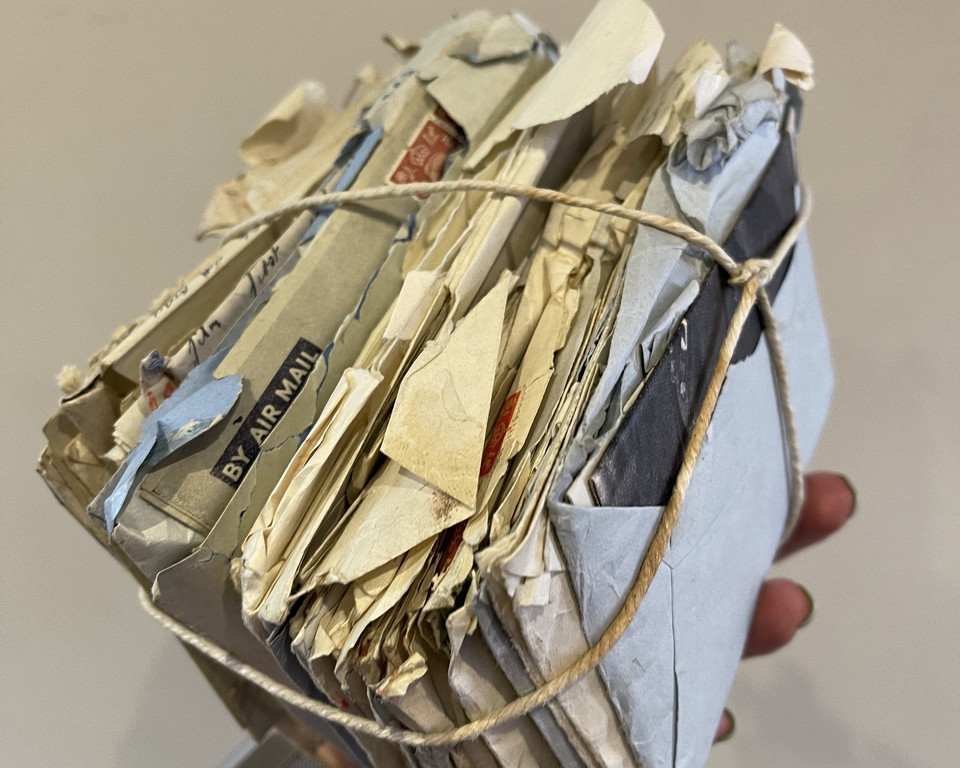 Be Amazing Arts are excited to be working in partnership with Eden Camp on a very exciting project for August Bank Holiday weekend. After hundreds of wartime love letters between Naval Sailor Bert and his sweetheart Betty were loaned to Eden Camp, the team at Be Amazing Arts were so touched by the content of the letters that they needed to bring this story to life.
Inspired by the love letters of Bert and Betty, Letters From Betty is a promenade multi-media live performance told from a Naval sailor's perspective, of day to day life during World War 2. We follow Bert's journey from Navy training to active duty during the war, and are given insights to his growing relationship with a young Brum lass called Betty.
The show is a fusion of history and modern storytelling, revealing the thoughts and reflections of some of the individuals who lived through such turmoil, their experiences though war time and their dreams for the future.
Ann, daughter of Bert and Betty said: ''I originally placed my parents' love-letters at Eden Camp for their safe-keeping. My father gave them to me shortly before he died. They were in two lots. Betty's letters to Bert were in a big, jumbled pile in the loft in an open box and could easily have been thrown out with other paper rubbish up there. But Betty had
organised all hers from Bert into a sealed metal box, which were kept under their bed until they died. Bert gave them to me as I am a writer and he hoped I would write about them, knowing they were an important record of the time.''
''I was intrigued and moved to discover myself, named 'Ann' in the letters, as the baby they longed for for several years before I made an appearance!"
Letters from Betty is a promenade performance in which the audience will be completely immersed in the show whilst experiencing the sights and sounds of the amazing venue, Eden Camp. There will also be multimedia elements incorporated into the show, audience members will receive headsets to listen to the cast and will also have the opportunity to watch various bespoke films throughout the performance.
It runs from 27th- 30th August 6pm, 7pm, 8pm & 9pm each evening at Eden Camp, Malton. Adults: £16.50 Concessions: £15. Find out more and book tickets here.