New Walk Launching from the Humber Bridge Country Park
Tue 7th March 2023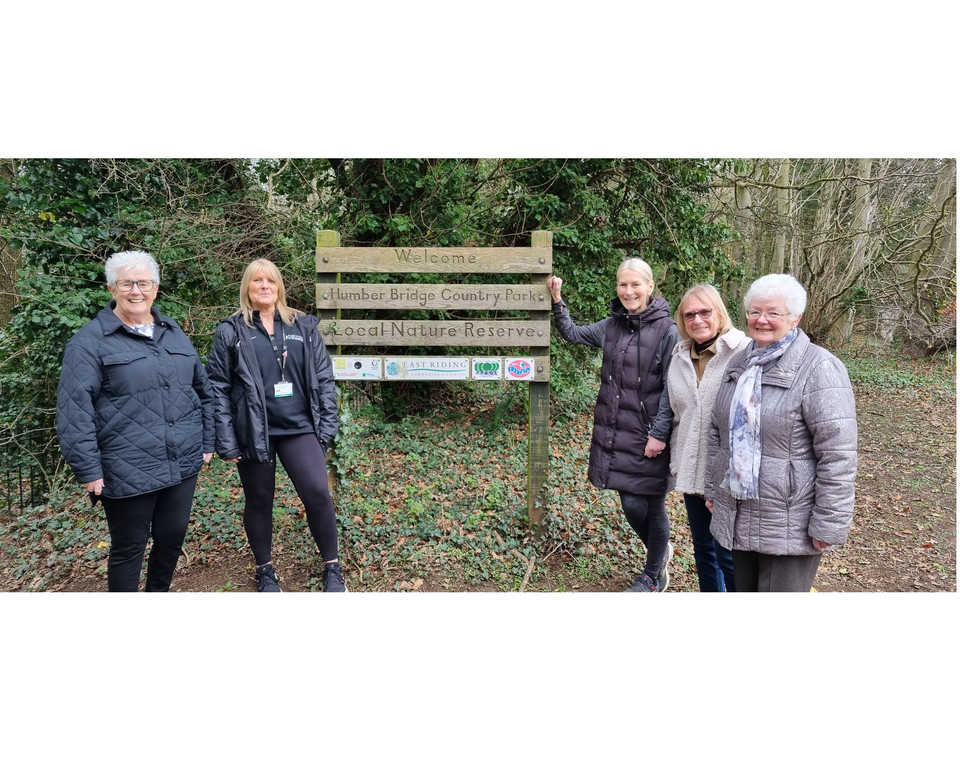 To celebrate the 20th anniversary of East Riding of Yorkshire Council's Walking for Health programme, the council's Health and Wellbeing Team are working in partnership with the Humber Wellbeing Hub to launch a new and exciting walk from the Humber Bridge Country Park.
The first walk will take place on Friday, 17 March at 10.30am, meeting at the Humber Wellbeing Hub, Hessle Country Park, Ferriby Road, HU13 0HX. Walks will take place on a weekly basis for 10 weeks and will last one hour.
Cheryl Beal, volunteer co-ordinator for the Wellbeing Hub, said: "We are really excited about working in partnership with East Riding's Health and Wellbeing Team and being a part of the excellent Walking for Health programme. We want to welcome everyone into the Wellbeing Hub and make it a great place for all members of the community to come and have a cup of tea and a chat."
Everyone is welcome on the walk, no matter what age and ability; however, due to the nature of the Country Park, some of the walks will include some steps, uneven surfaces and slight inclines. No specialist equipment is needed, but comfortable shoes/trainers are recommended, especially ones that would be ok to get a little muddy.
East Riding Walking for Health offers 22 different walk locations, with a variety of walk lengths, supported by a team of friendly, specially trained volunteers to provide encouragement and support, and make sure no one gets left behind.
Many walkers start walking to improve their health but find it easy to keep coming back because of all the new friends they have made. As well as all the physical health benefits, walking for health is also great for social life!
Cllr Mike Medini, portfolio holder for culture, leisure, libraries, and customer services, said: "Walking really is one of the most perfect forms of exercise there is – physically, it tones your body, strengthens your muscles and keeps your heart healthy. But it's crucial for our mental health too. Going out for a daily walk can help reduce tension, stress and anxiety, which is an issue for so many of us, especially after the year we have all had!"
Sue Smethurst, health and wellbeing co-ordinator, added: "Walking at a brisk pace for as little as 10 minutes a day can lead to massive health benefits by lowering the risk of type 2 diabetes, cardiovascular disease, dementia and some cancers. Joining our walks provides a safe environment for everyone to enjoy walking and exploring our natural environment."
East Riding Health Walks welcomes new walkers throughout the year. Over 70 walks take place each month, starting from a variety of locations around the East Riding.
To walk with any of East Riding's Health Walk groups, or train as a volunteer walk leader, contact Laura Hutchinson by phone on 07887 653489 or email laura.hutchinson@eastriding.gov.uk.
See the full programme and find out about other health walks in the area by visiting http://www2.eastriding.gov.uk/leisure/sport-and-play/clubs-and-activities/activities-for-adults/