New Paths Festival will take place in Beverley Thursday 1st - Saturday 3rd July
Tue 9th March 2021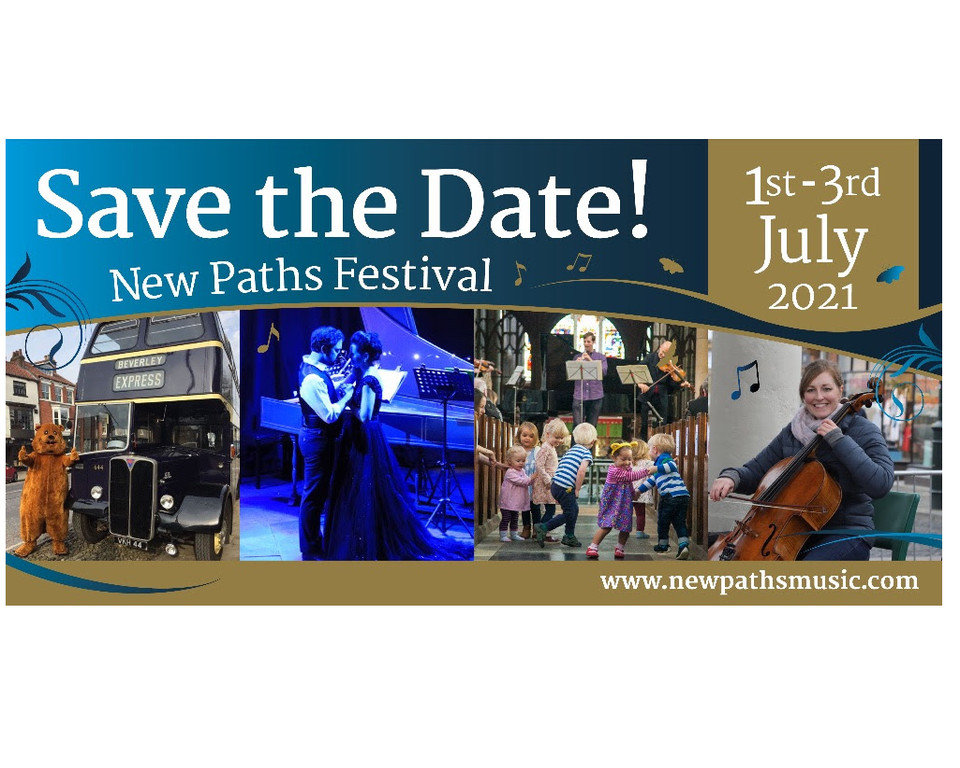 SAVE THE DATE!
We are beyond thrilled to be announcing that the next New Paths Festival will take place in Beverley Thursday 1st – Saturday 3rd July this year.
The line up will be announced in early May, and you can be sure it will be filled with New Paths magic! Of course the festival will be held in accordance with any restrictions that remain in place around live performance in the summer. We are determined to keep everyone safe and comfortable, as well as sharing live music of the highest quality in our beautiful town.

Today we are announcing not one but TWO sets of festival dates! You'll have just enough time to recover from July before the Beverley Chamber Music Festival, which will run Thursday 23rd – Saturday 25th September.
Please put the dates in your diary! We cannot wait to fill the streets, venues and hearts of Beverley with music again during these two festivals, and very much look forward to seeing you in person later in the year.