New Neighbourhood Watch Group forms in Beverley
Tue 12th April 2022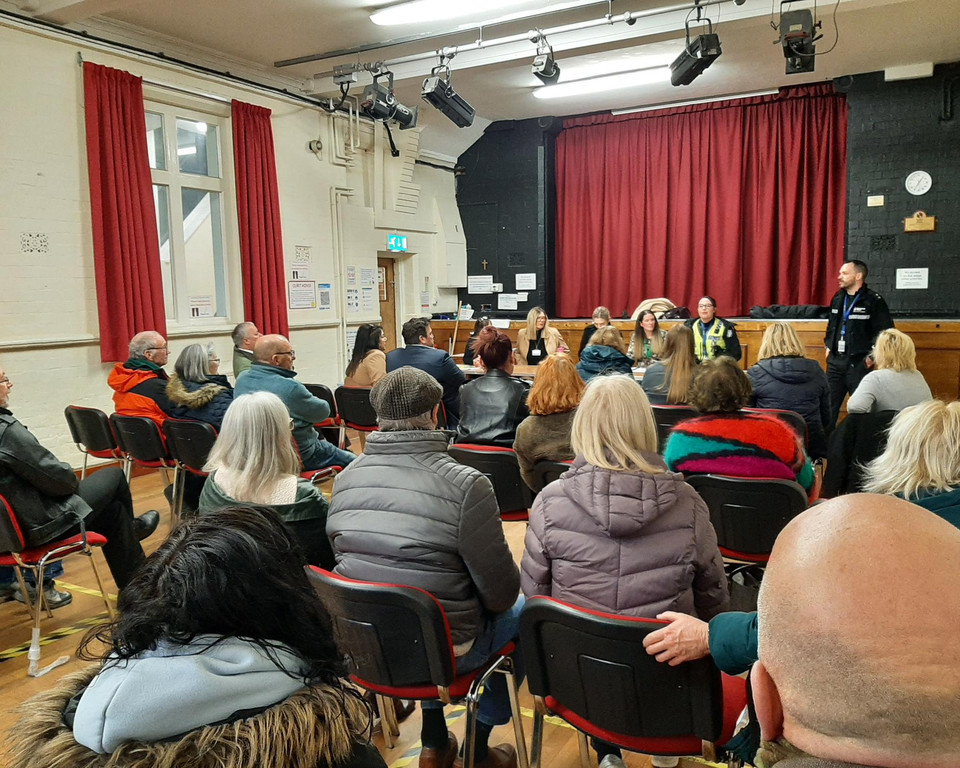 A group of neighbours in Beverley have set up a Neighbourhood Watch Group to work together with East Riding of Yorkshire Council and Humberside Police to tackle the problems of anti-social behaviour in their area.
The new group covers the areas of Grovehill Road, Cherry Tree Lane, St Nicholas, Priory Road and Chantry Lane.
Groups of young people have recently been found to have vandalised the local park, thrown stones at residents' windows and front doors. The residents have decided to come together as a group to increase awareness and strengthen links with the Council and Police.
The residents have registered as a formal Neighbourhood Watch Group with East Riding of Yorkshire Council.
The group started in February 2022 with just a small number of neighbours who already knew each other but were conscious that there would be others in the area suffering from the same issues. They are now a group of 30 properties (and growing) who have developed a WhatsApp group where information, updates and tips are exchanged.
If you are interested in joining the new neighbourhood watch group, please contact: safe.communities@eastriding.gov.uk
Anti-social behaviour (ASB) is any conduct that has caused or is likely to cause harassment, alarm or distress to any person. It comes in many forms of behaviour that provoke a range of responses, from mild annoyance to overwhelming fear and insecurity. Incidents may be isolated or within a pattern of behaviour, and ASB can have a devastating effect on the lives of people and their communities.
Depending on the nature of the behaviour, it can be dealt with by the police or the antisocial behaviour team at the council.
In an emergency, call 999.
ASB dealt with by police:
The following issues should be reported to police:
ASB which occurs as part of a criminal offence, for example Threats to Kill or assault
Deliberately intimidating and rowdy behaviour by groups or individuals in public spaces and anti-social street drinking
ASB involving the use of vehicles
Graffiti and vandalism to property
Hate crime - If a person is abused, verbally or physically, because of their ethnicity, religion, sexuality, gender, disability or just because they are different then this is a crime or hate incident
Harassment - Repeated attempts to make unwanted contact with a person and those associated with them, which causes a person distress or fear
You can report these cases of ASB in your area by calling 101 or 999 in an emergency.
ASB issues dealt with by the council:
Neighbour or housing related ASB reported to councils in their capacity as social landlords
Environmental noise nuisance
Public space vandalism
Littering/fly-tipping – the illegal dumping of waste
You can report these cases of ASB by emailing safe.communities@eastriding.gov.uk or visit the website: https://www.eastriding.gov.uk/living/crime-and-community-safety/anti-social-behaviour/
Councillor David Elvidge, the council's lead on public safety, said: "It is fantastic to see a group of neighbours come together and work in partnership with the council and police to try to prevent these rising cases of anti-social behaviour in Beverley.
"Anti-social behaviour will never be tolerated and our team at the council have strong links within the community to put a plan in place to tackle this disruptive behaviour."