New exhibition in the Treasure House in Beverley features artwork by students from two local special schools
Thu 28th July 2022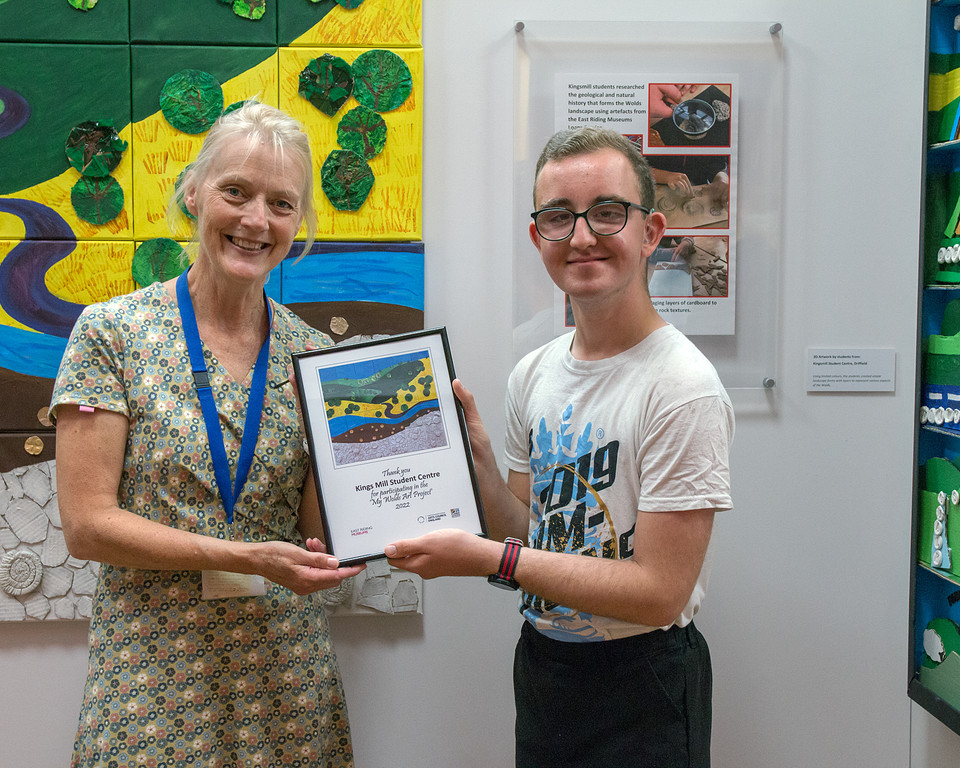 'My Wolds', a new exhibition in the Red Gallery in Beverley Art Gallery, has allowed students from two special schools in the East Riding to work alongside a visual artist.
Wolds artist Penny Barron has worked with the students to use the Wolds as a starting point, and the students have produced work together to represent their own personal experiences.
The Wolds are the backdrop to everyday life for many people, and are a 'constant' in an ever-changing and often challenging world.
This project overcomes those challenges and has helped to create a shared enthusiasm for art, and lead the students on a personal journey of discovery.
Penny Barron said : "Working on 'My Wolds' has been a real process of discovery for me, both in terms of what the students have learned, and also for me to witness the process and the challenges they have faced through their eyes. It has been a thoroughly rewarding and humbling experience."
The exhibition features artwork by Penny, and by students from St Anne's Special School and Kings Mill Special School. They all used David Hockney's famous Wolds artwork as an influence, and each student developed a single canvas. All those have now been brought together.
St Anne's School focussed on Enthorpe and the influence of its railway history, whilst students from Kingsmill researched the ecological and natural history of the Wolds landscape, using artefacts from East Riding Museums.
'My Wolds' is open during the normal opening hours of the Treasure House in Beverley, and makes an interesting accompaniment to a visit to the recently opened 'Brick City' exhibition in Beverley Art Gallery.
For opening times and full details of the Treasure House, visit www.eastridingmuseums.co.uk