New exhibition at the Treasure House in Beverley : 'Fashion on a Plate - 1950s Contemporary Tableware'
Wed 8th February 2023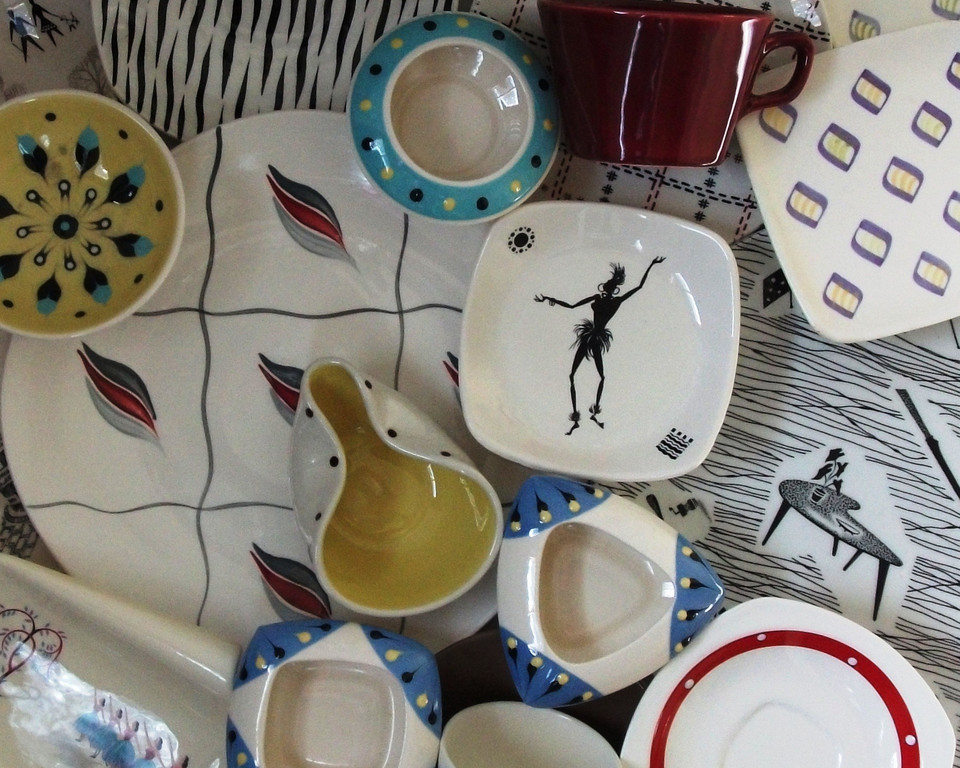 The new exhibition for Spring at the Treasure House in Beverley, 'Fashion on a Plate', is full of favourite tableware brands from the 1950s, including Meakin, Beswick and Ridgway, whose stylish monochrome Homemaker range was sold in Woolworths stores.
The exhibition includes lots of examples of iconic local brand Hornsea Pottery , including pieces kindly on loan from Hornsea Museum.
Curator Sally Hayes explained : "Visitors can take a trip down memory lane with our film footage of the Hornsea Pottery visitor centre in the 1970s, courtesy of Yorkshire Film Archive, which shows the petting zoo, playground and the all-important factory tour.
"East Riding Archives holds over 800 documents, photographs and design sheets relating to Hornsea Pottery, and some of this material will be on display."
There are activities for under 5s in the exhibition space, and other activities in the Museum.
The free exhibition is in the first floor space, adjacent to the cafe. Visitors can enjoy a special offer of any tray bake and a hot drink for £3.85 after 2pm.
'Fashion on a Plate' opens on Saturday, 11 February and runs until Saturday, 6 May.
For opening hours, and full details of facilities in the Treasure House, visit www.eastridingmuseums.co.uk