New exhibition at Beverley Art Gallery : Home is so Sad
Mon 27th March 2023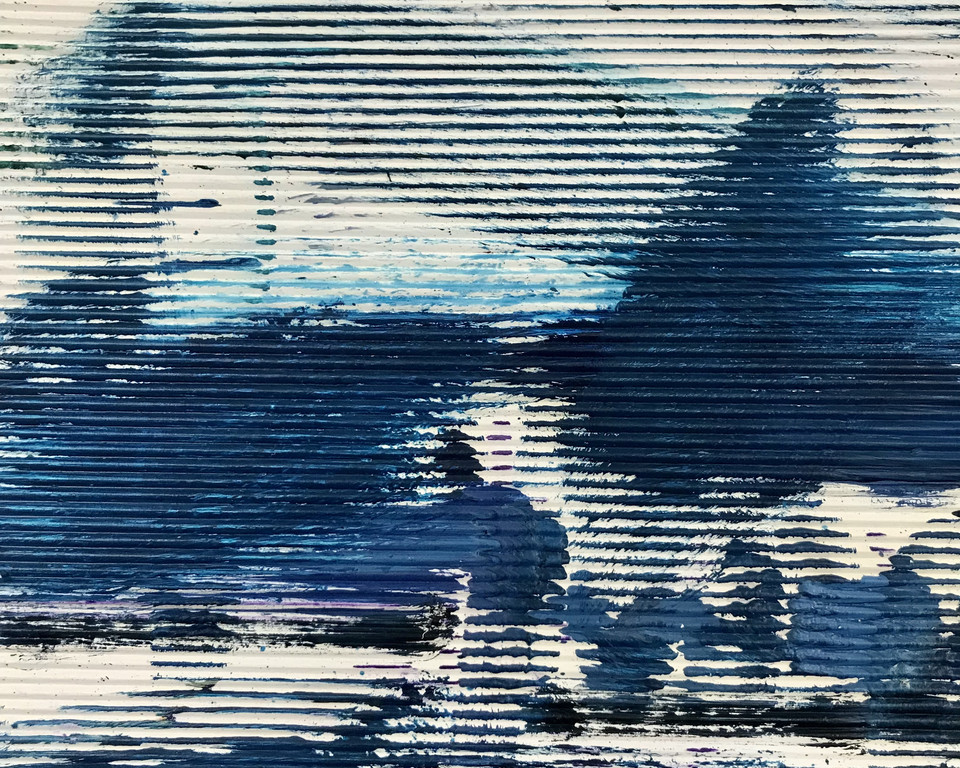 A new exhibition will open in Beverley Art Gallery on Saturday, 1 April : 'Home is so Sad', showcasing newly commissioned artwork, alongside pieces from the permanent collections of East Riding Museums and the Philip Larkin Society.
The paintings and installations of Seoul-based artists Yeonkyoung Lee and Sam Robinson reflect an interest in the conventions of painting and the details of daily life. This unique exhibition draws on their research into the cultural history of the East Riding and the idea of 'home' as a fluid concept.
Sam Robinson's paintings for 'Home is So Sad' focus on an anonymous contemporary photograph, taken at dusk from a window in Wilburn Court, Cottingham. This block of flats occupies the site of 200 Hallgate, where Philip Larkin briefly lodged when he first arrived to work at the University of Hull in 1955.
Yeonkyoung Lee's installation is made up of familiar furniture-like forms. These provide frames and surfaces for her paintings, found objects, and chosen images. Together, these reflect culturally distinct and physically distant times and places, while also finding common ground between them.
Alongside their work, the artists have selected pieces from East Riding Museums and the Philip Larkin Society collection, chosen for their relationship with the everyday and their sense of time and place. Each piece reflects something of the tone of Philip Larkin's poetry as it pertains to home, and includes a painting purchased by Larkin himself at Beverley Art Gallery.
During the exhibition, an additional display relating to Philip Larkin's life in the East Riding, will be available in the red gallery, a collaboration with the Philip Larkin Society.
Beverley Art Gallery curator Hannah Willetts said: "I'm delighted that Beverley Art Gallery have commissioned this exciting work by Yeonkyoung Lee and Sam Robinson.
"The artists have undertaken a great deal of research to produce new paintings and installation work for Beverley Art Gallery, all the way from their studio in Seoul. I can't wait to see how their work sits alongside pieces from our collection and the belongings of Philip Larkin. It's a unique exhibition and we're looking forward to sharing it with visitors."
Beverley Art Gallery is located in the Treasure House on Champney Road. It is open six days a week and admission is free. There is no need to book to attend the exhibition.
For opening hours, and full details of facilities in the Treasure House, visit www.eastridingmuseums.co.uk