Nathan's Challenge. Coast 2 Coast in a Day for Brain Tumour Research.
Mon 4th October 2021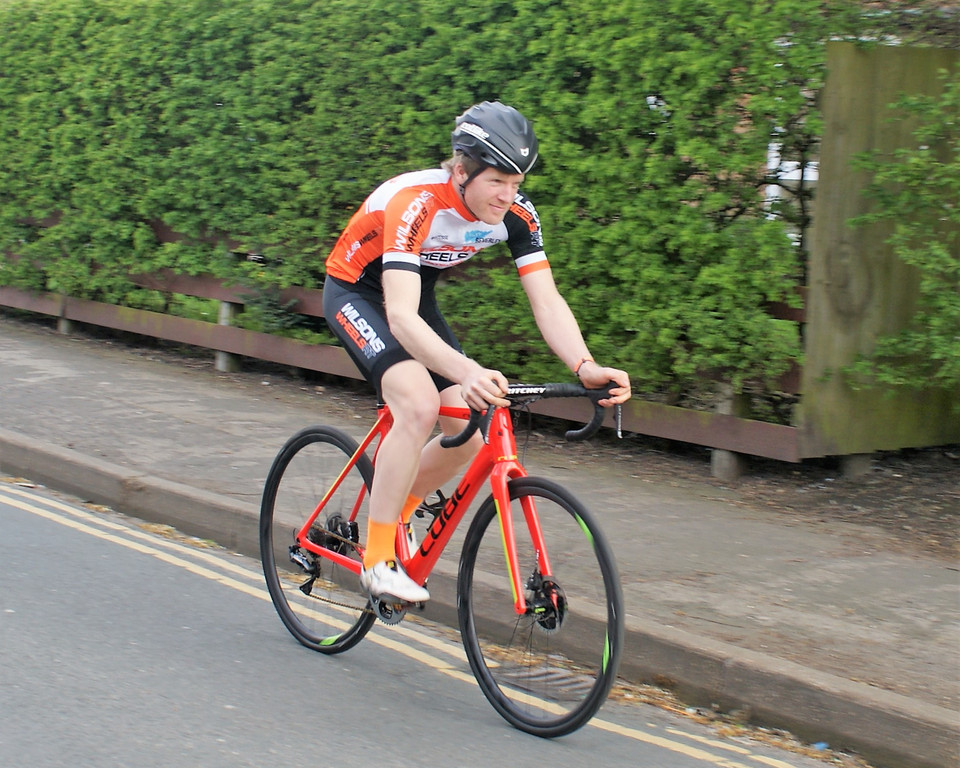 Nathan is raising money and awareness for Brain Tumour Research by cycling Coast 2 Coast in one Day. (Less than 12 hours is his target time).
Wilson Wheel's Nathan Wilson is taking on a one day 180 mile bike ride to raise money for charity and awareness for Brain Tumour Research.
This Sunday on October 10, Nathan will set off from Morecambe and finish at Bridlington, supported by Jason Brookes following as closely as possible the Way of the Roses Route. He faces many challenges along the way such as steep climbs over the Pennines and only 11 hours of daylight so he will be riding in the dark which is never easy.
The route is approximately 180 miles and usually cyclist aim to complete the route in two or three days, but Nathan will be completing it in just one day within a 12 hour target.
He said: "Life isn't easy so neither should these challenges!" He aims to start at 6am and finish at 6pm depending on the number of stops he makes and the weather conditions on the day. He has factored in two pre-selected stops, one which is at
Pately Bridge and the other near Pocklington, but may make more if necessary.
The challenge is for a good cause, with the chosen charity close to Nathan's heart. Brain tumours kill more children and adults under the age of 40 than any other type of cancer, and only 1% of the national spend on cancer research has been allocated to this disease. He will be receiving support and backup from family members on the day of the challenge, and having years of experience working in the bike trade means he is well equipped to tackle any technical issues along the way.
This cycle ride is the longest Nathan will have ever done with his previous record being 120 miles in one day, though he says that was many years ago in a warmer climate. Facing this challenge in the colder months, is going to make this challenge even tougher so can you help him reach his target?
Support Nathan and follow his journey throughout the challenge on the Just Beverley Facebook page or make a donation at www.justgiving.com/fundraising/Nathan-Wilson24