MP urges local businesses to sign up to Government's landmark 'Kickstart' Scheme
Tue 2nd February 2021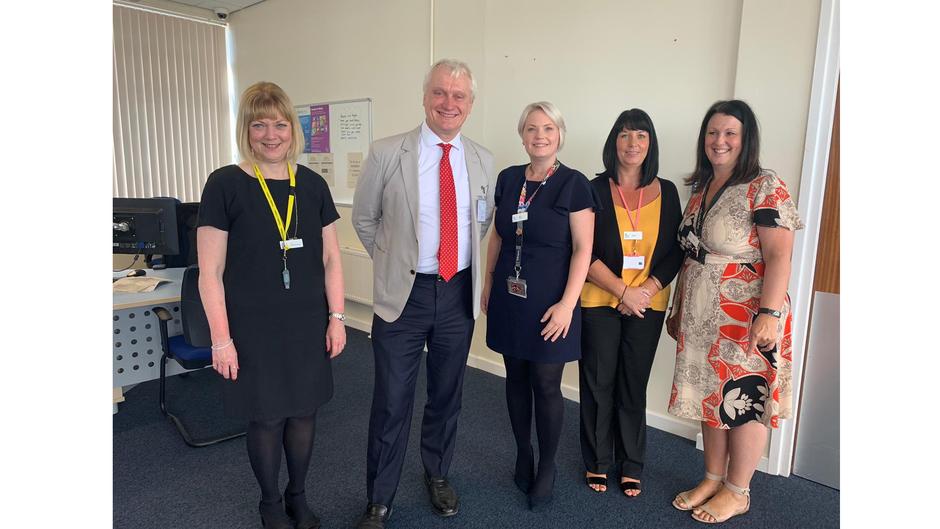 The MP for Beverley and Holderness, Graham Stuart, has put out a call to businesses in Beverley and Holderness to make use of the 'landmark' Kickstart Scheme, after the Government announced it was making it easier for employers of all sizes to sign up.
The Kickstart Scheme is a programme designed to give young people at risk of long-term unemployment a route into work by creating subsidised, high-quality jobs. Under the scheme, businesses can offer people receiving Universal Credit and aged 16-24, a 6-month work placement which is fully funded by the Government.
The Government will pay 100% of the placement's minimum wage, pension and National Insurance contributions for 25 hours a week, which the employer can top up if they choose to. The Government also covers any associated set-up costs with a grant of £1,500 per work placement.
It is backed by £2 billion and has already created more than 120,000 jobs across the UK since its launch in September. Previously, businesses opening up fewer than 30 vacancies through the scheme had to apply through one of over 600 'gateway organisations' like charities and trade bodies, but from yesterday (1st February) this threshold has been removed so employers of all sizes can apply directly.
Graham said, "I really hope businesses in my constituency make the most of this change to the Kickstart scheme so they can add to the 120,000 jobs it's already created since its launch.
"This really is an unprecedented offer for the Government to fully fund work placements for young people, who we know have been disproportionately affected by coronavirus.
"Young people get vital work experience, businesses get extra help at no cost to themselves, and the local economy is boosted by getting more people into work. Investing in young people's potential, developing their skills, is going to be vital as we rebuild from this pandemic."
Claimant count figures for December, published by the ONS last week, show that the number of people claiming benefits has risen by 1,250 since March 2020 – before the lockdown began. Of this rise in the number of claimants, 235 were people aged 18-24. Living standards think-tank, The Resolution Foundation, has estimated that only around half of the claimant count rise relates to those newly out of work, as some will be employed people who have become eligible for Universal Credit as part of the Government response.
The scale of the impact was also highlighted by rescue & recovery specialist Begbies Traynor, who last month announced that 1,700 Humber businesses were classed as being 'in distress' – a 27% year-on-year rise.
Graham added, "These startling figures go some way to demonstrating the extent of the pandemic's impact on local people. I'm pleased with the steps that the Government has taken to support those affected, but a key part of our recovery is not just going to be protecting those out of work, but supporting people into employment too."
Chancellor, Rishi Sunak, also commented: "Young people are among the hardest hit in times like these, which is why we're doing everything we can to ensure they're not left without hope or opportunity. The Kickstart Scheme is central to this.
"With £2 billion available and no limit on the number of places, it's now easier than ever for businesses across Great Britain to take part."
http://www.apply-kickstart-grant-employer.service.gov.uk/
Photo - Graham visiting the Hull Jobcentre in 2019. (L-R: Liz Hutchinson, Graham, Beth Shaw, Paula Bateman, Paula Boddy)