MBE for former Beverley High School student
Sat 1st January 2022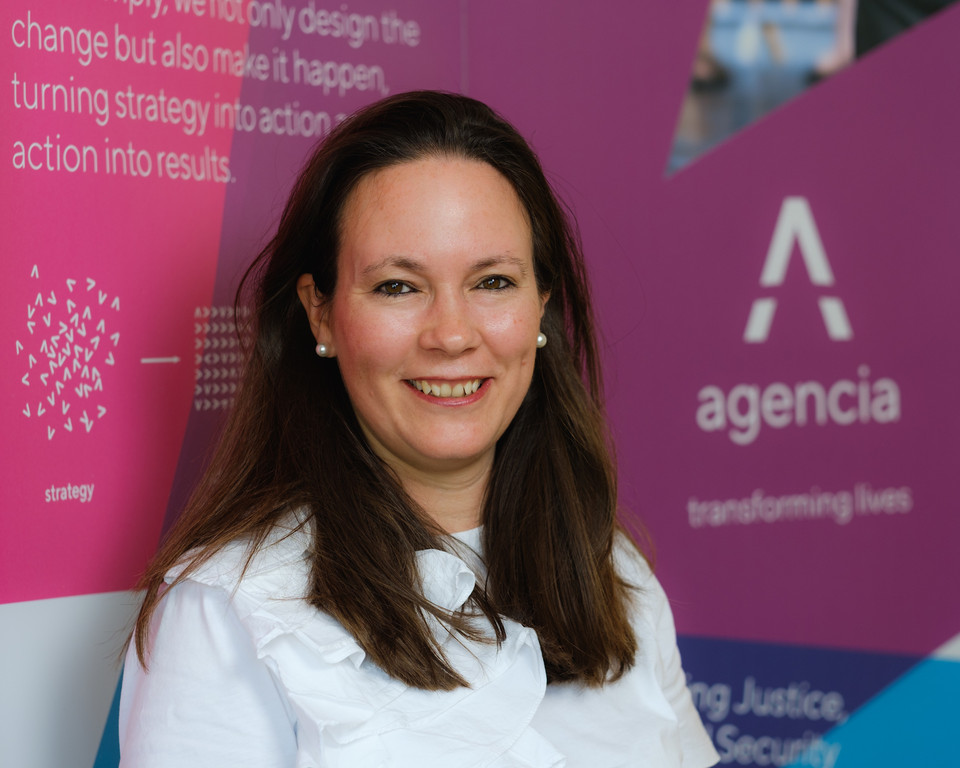 MBE for former Beverley High School student working to support investment by bringing stability to the world's trouble spots
A former Beverley High School student who works globally to help governments tackle challenges including pandemics, terrorism, corruption, war crimes and modern slavery has been awarded the MBE for services to international trade.
Helen Gibson, Managing Director of Agencia, credited her family and colleagues for their part in earning the honour, which recognises the company's activities in some of the world's trouble spots.
Based in Hessle, Agencia has delivered more than 500 contracts in over 20 countries including Afghanistan, Bosnia and Herzegovina, Kenya and Malaysia.
Ms Gibson said: "What we are doing is working to transform lives by improving health and justice, two of the most precious commodities in the world.
"Our international work is about trying to reduce conflict and increase stability and security – a lot of the problems in the world at the moment are trans-national such as terrorism, corruption, cybercrime, pandemics, migration. The world is actually a small place and the undermining of democracy, security and governance is what we are working to prevent.
"Where people don't have confidence in the government, the justice system and the economic environment to be able to invest and prosper it can all create real problems with civil unrest and lack of future prospects such as employment opportunities.
"The impact on the UK is interconnected and we are exporting British public service expertise, implementing successful projects worldwide and drawing on our in-depth understanding of the issues facing countries in conflict and transition.
"We provide experts and we deliver world class training to justice, policing and security institutions in matters including criminal justice reform, domestic and sexual violence, serious and organised crime, specialist investigations, counter terrorism and community policing.
"Our team of investigations experts support businesses, governments and other organisations and have the capability to tackle harm and loss from fraud, corruption, IP crime and other unlawful behaviour."
Agencia's work in health and social care, which includes the delivery across the UK of addiction services and projects to transform GP practices and primary care networks through its Primary Care Direct service, has also delivered internationally, such as providing support for the Ministry of Health in Tunisia on a new system for coding medical documentation.
The company was named Best Small Business in the UK at the National Family Business Awards in 2017 and has since been appointed by the Department of International Trade for three years running as a Northern Powerhouse Export Champion.
Ms Gibson was born in Hull and moved to Cottingham when she was 10. She gained her A levels at Beverley High School and still supports the school as an enterprise advisor working with Hull and East Yorkshire Local Enterprise Partnership.
She was recruited as part of the school's commitment to introduce students to employers. Her role includes helping students to plan their futures and assisting the school itself with developing its careers strategy.
After leaving Beverley High School Ms Gibson gained a BA Hons in Sociology at Durham University and a first in her MBA at the University of Hull. After initially following her mother Elaine into teaching , she then worked with an education business in Manchester before working in the Cabinet Office and then for PA Consulting.
Ms Gibson joined Agencia in 2009 and said the interview with her father, Andrew, was the toughest of her career as she sought his trust in taking a leading role in the family business which marks its 25th anniversary in 2022.
She became joint managing director in 2012 and took sole responsibility, working closely with her sister Joy Allen, the company's Head of HR and Corporate Services, after Andrew died in 2018.
In addition to her parents, Ms Gibson has been heavily influenced by her grandfather, Alec McKay Gibson, a former prisoner of war in Burma's Rangoon jail who later met the Queen as he spoke at events about his experiences in the war with the Chindits and the Gurkhas.
Ms Gibson said: "He did a lot of work with the war widows of men who never came home. My Dad and Grandad showed great integrity, leadership and resilience and it's those attributes that have passed down through the years in terms of overcoming some very difficult challenges and hurdles.
"As a business we have a total commitment to delivering high quality work because there is often bad press around the use of private companies within the public sector. There's often a real battle to be won in terms of people recognising the value of bringing in external expertise. Our high levels of repeat business are testament to the value we add. We turn down work or don't take things on if it's not the right job for us."
Ms Gibson also sits on a national policy group to give an SME perspective on trade agreements that are being negotiated.
She admitted the source of her nomination remains a mystery and said she is surprised and delighted to receive such a prestigious award recognising the significance of Agencia's international achievements.
She said: "I was amazed – I never expected to get something like this. I just think back to my Dad and all the work that he did and how pleased he would have been. He would have been more deserving, as would my Grandad, so this is for them, our international team and everybody who has supported Agencia."