MAYOR DRAWS TREASURE HUNT WINNERS
Mon 13th September 2021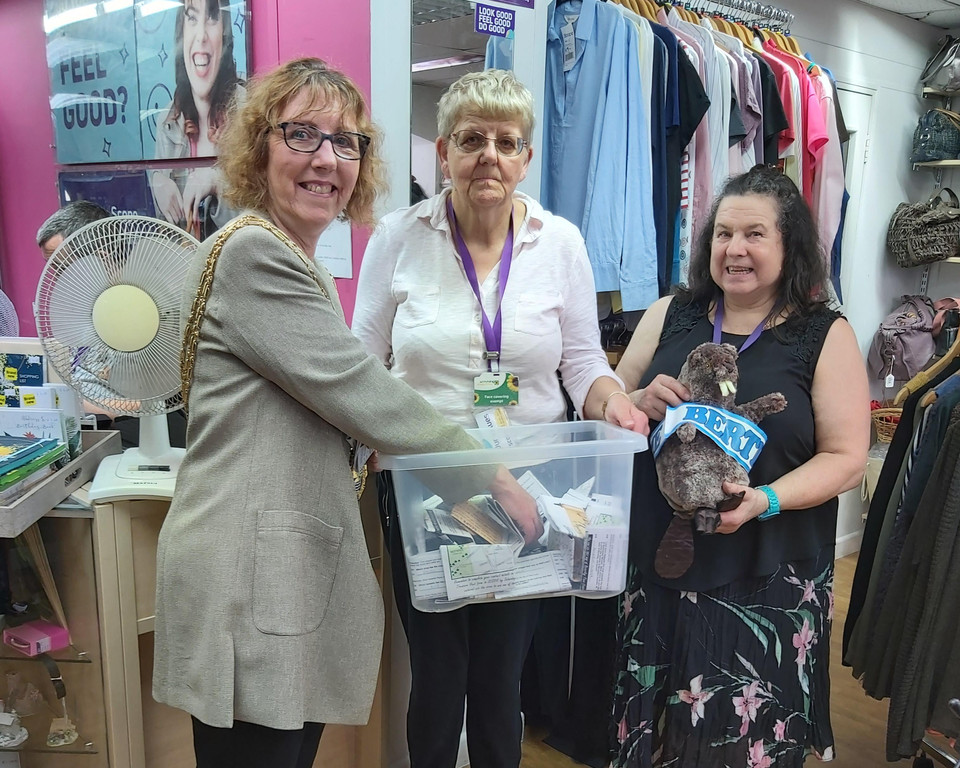 Throughout the Summer, a Treasure Hunt was held in Beverley, with all proceeds going toward the amazing work of SCOPE. Organised by the Mayor of Beverley, Councillor Linda Johnson, all complete and correct entries were entered into a prize draw, with three luck winners each receiving a £20 voucher for Pizza Rodizio.
Cllr Johnson is delighted to announce that the initiative £168. She said: "Thank you to the 168 families, friends and individuals who each donated £1 to take part in this fun Treasure Hunt. This money will go directly to SCOPE and will support their specialist phone line, which provides free and independent support and advice to people with disabilities and their families."
Joined by staff and volunteers from SCOPE, the Mayor made the draw on Thursday 9th September. The Town Council will be contacting winners who will be invited to a photo opportunity with the Mayor and Pizza Rodizio later in September.
Thank you to everyone who took part in the Mayor of Beverley's Treasure Hunt and well done to the winners.