Local MP urges Council to ensure £3 billion bus revolution benefits Beverley and Holderness passengers
Thu 18th March 2021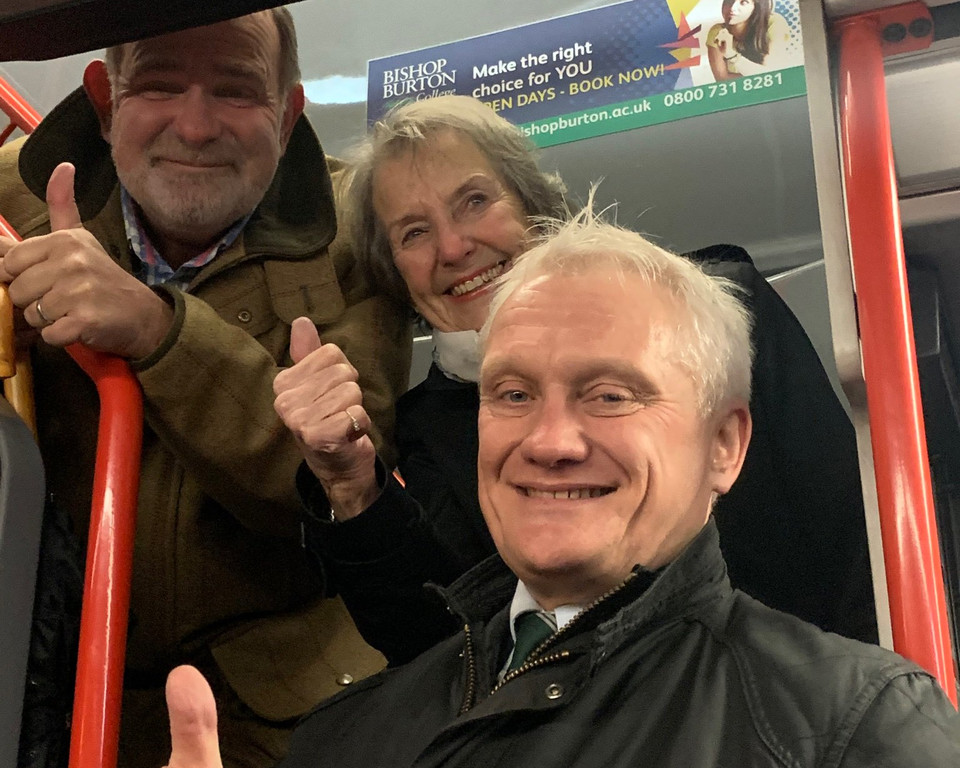 Graham Stuart – MP for Beverley and Holderness – has welcomed a revolutionary new bus strategy for the UK, which he has hailed as a chance for his constituents to finally benefit from cheaper, more reliable and more frequent bus services.
Backed up by £3 billion of funding from Government, the strategy will formalise the relationship between East Riding of Yorkshire Council and local bus operators. The Council will be required to either franchise services or move any partnerships onto a statutory footing in order to benefit from either the new multibillion-pound funding or any emergency Covid funding, which is currently worth around £100 million per month.
As part of the new relationship, East Riding Council will have to contribute to a published 'Bus Service Improvement Plan' to ensure that targets on reliability, passenger numbers and passenger satisfaction are met.
These targets will be met with the help of fundamental reforms to the sector, including London-style initiatives such as contactless payments being accepted on all buses, single bus fares with daily price caps, and integrated ticketing allowing commuters to move between rail and bus.
Councils and operators will also be expected to provide more services in the evenings and weekends as well as easy-to-access online information.
Graham commented, "We're all painfully aware that we have some way to go to catch up with the south of England in terms of transport infrastructure, and it's about time we moved to do something about it.
"In 2019, I stood on a manifesto that promised to improve transport connections across Beverley and Holderness, and I believe this announcement can have a transformational impact on how we travel.
"I have written to East Riding Council to ask how they intend to work with local operators to meet these new targets and to be kept updated as they introduce new services and features in my constituency."
Transport Secretary, Grant Shapps, added: "Buses are this country's favourite way of getting around. They help us get to school, to the GP, or to the shops – but services across England are patchy, and it's frankly not good enough.
"The quality of bus service you receive shouldn't be dependent on where you live. Everyone deserves to have access to cheap, reliable and quick bus journeys.
"The strategy I'm proud to unveil today will completely overhaul services, ensuring we build back better from the pandemic. Key to it is the new deal it offers to councils – we will provide unprecedented funding, but we need councils to work in partnership with operators, and the Government, to develop the services of the future."