Life is a cabaret, old chum, come to the cabaret!
Thu 4th February 2021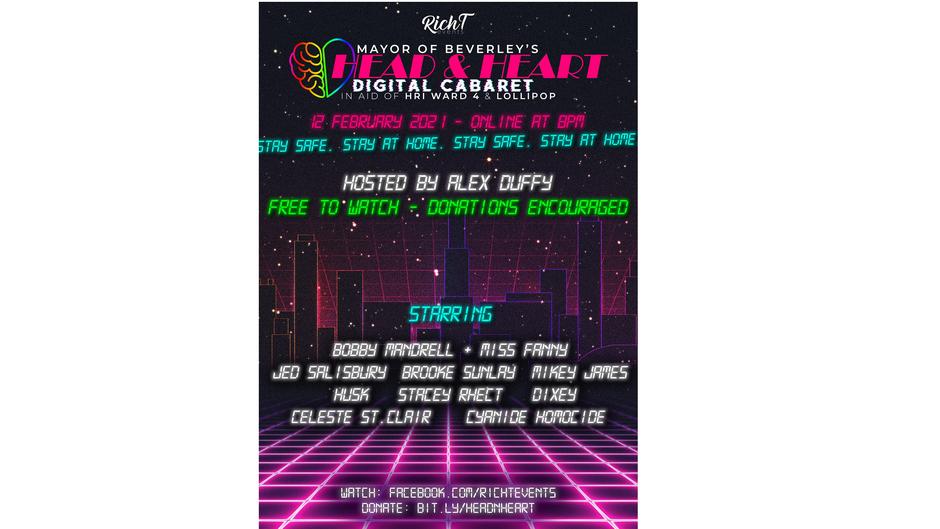 Lockdown and winter have seen some grey days, so why not add a splash of colour and sparkle to your living room by joining the Mayor of Beverley's virtual cabaret evening?
Hosted by Viking FM's Alex Duffy, the Head and Heart Digital Cabaret is bringing a showcase of fabulous artists into your home via the magic of technology. Artists include Hull legend Bobby Mandrell, along with Jed Salisbury, Husk, Mikey James, Brooke Sunlay, Miss Fanny, Stacey Rhect, Dixey, Celeste St.Clair and Cyanide Homocide.
Managed by Rich T Events, the virtual cabaret evening starts on Friday 12th February at 8pm and will run late into the evening. The event be broadcast via Twitch (https://twitch.tv/richtevents) and Facebook (www.facebook.com/richtevents).