LFA T'AI CHI - For all ages and abilities.
Tue 14th June 2022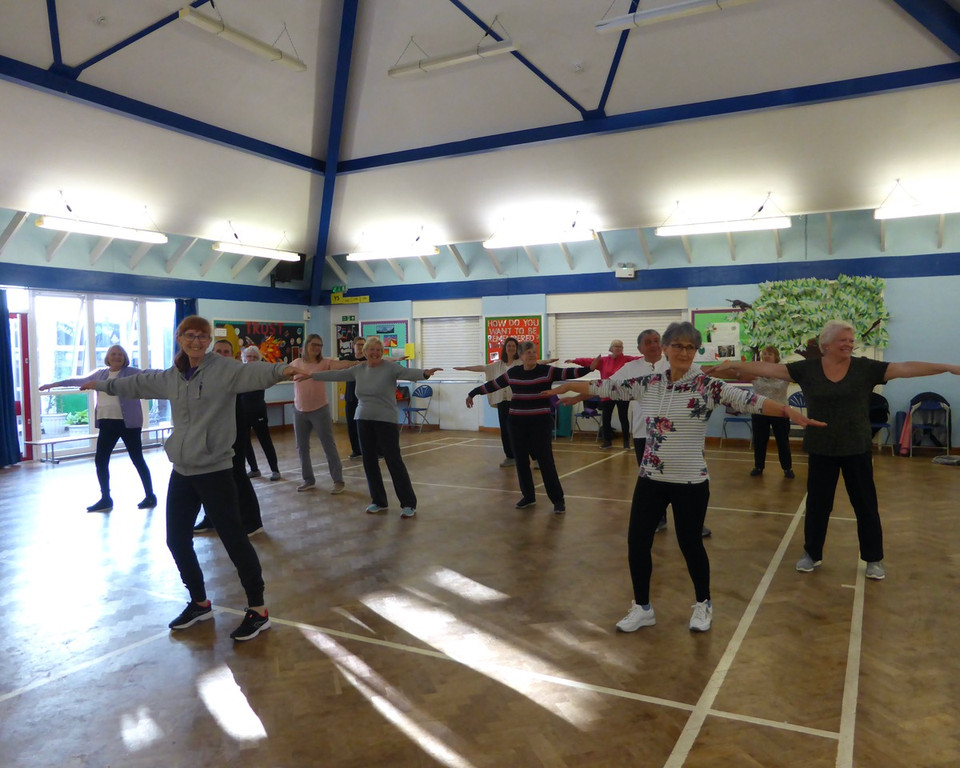 Sheena Judge teaches the LFA (Lee Family Arts) style of T'ai Chi.
Master Chan Kam Lee brought the Lee style to the UK in the 1930's. When Chan Kam Lee died his student, Master Chee Soo dedicated himself to preserving the knowledge he had gained. When Chee Soo died in 1994 the current Master, Sheila Dickinson, established the LFA (Lee Family Arts) to make the arts available to all, following Chee Soo's teaching and to promote health and wellbeing.
Sheena Judge studied and gained her instructor level belt under Chee Soo, and subsequently became a Senior Instructor with the LFA.
The benefits of T'ai Chi
:• T'ai Chi is a 3000 year old health program designed to help you understand how your body works and how to help overcome problems
.• Practising T'ai Chi works the whole body without strain. It helps to keep the joints flexible and aids sleep. Learning a new skill exercises the memory and mind.
• We don't have to accept that as we get older we cannot do the things we did when we were younger. T'ai Chi works the whole of the body and can help us stay active and maintain flexibility and fitness.
• Classes are focused on the health benefits of T'ai Chi. They are not Martial or competitive and students are encouraged to work at their own pace.
• Classes are fun and friendly and are suitable for all levels. Beginners are welcomed.
• There should be no strain when practising T'ai Chi. Students are encouraged to only do what they are able. Where necessary exercises are adapted to suit the individual's needs.
• In classes Sheena teaches the T'ai Chi Form, which is the basis of all the disciplines, and breathing exercises.
The LFA has a website at www.lfataichi.online
Classes at Bishop Burton Village Hall Thursday 10 - 11am
St Mary's Primary School Thursday 6.15 - 7.15pm
Contact Sheena Judge on 01482 867712 for further information.