LES MILLS Launch and Family Fun Day at East Riding Leisure Beverley
Wed 28th June 2023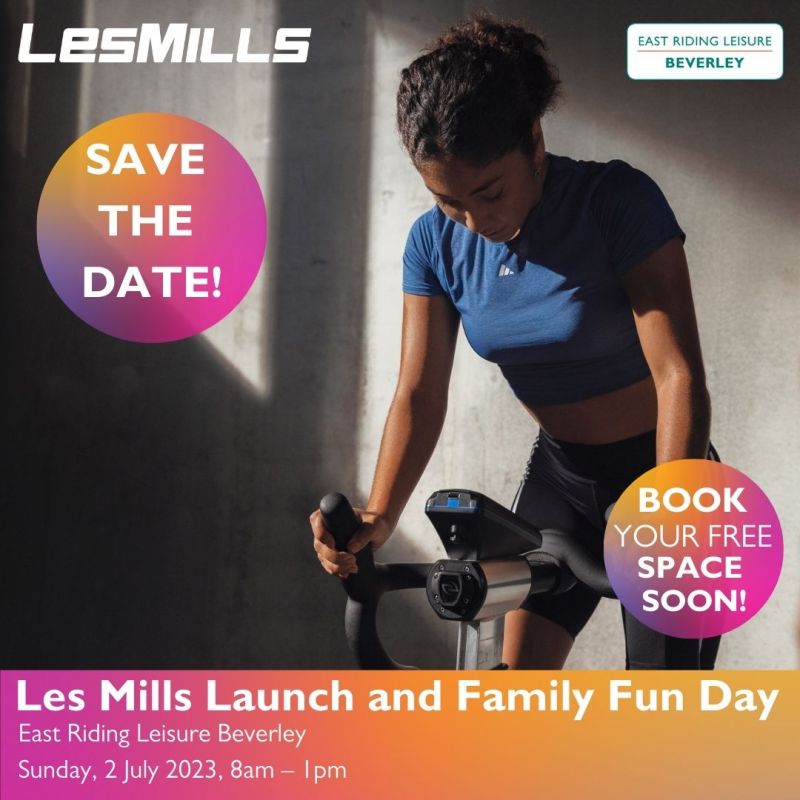 There will be a chance to try the fresh new LES MILLS class releases free of charge at East Riding Leisure Beverley on their LES MILLS class launch and family fun day on Sunday, 2 July, from 8am – 1 pm.
There will be free swimming until 11.45am, and free Soft Play and Bouncy Castle for younger children from 9am– 12.45pm, as well as free Aqua Jog and Aqua Fit sessions for adults.
Showcasing a selection of brand-new LES MILLS classes launches, including RPM, Body Pump, Body Balance (100th launch), Body Combat, and more, East Riding Leisure Beverley will be celebrating the live launches with competitions and offers on the day, including the chance to win a three-month membership / payment holiday and no payment for the first month if joining on the day.
Councillor Nick Coultish, portfolio holder for culture, leisure and tourism, said : "If you're thinking about your health and fitness, and are considering attending a class, this is a great chance to come and try one for free, and see all the fantastic facilities East Riding Leisure Beverley has to offer, including their brand-new Gym. This is a truly superb facility!"
Booking for members will be four days in advance (28 June) and three days for non-members (29 June)
This is a free event. Places are limited and booking is advised.
Booking is not available for general swimming and pool inflatable sessions.
Under 8's must be accompanied by an adult in the swimming pool.
BodyStep has just relaunched with an easy-to-follow programme with simple choreography, focussed on training the body with a heavier weight plate option, so this will be a great time to try out this new and improved class.
Find out more at https://www.eastridingleisure.co.uk/les-mills-launch/